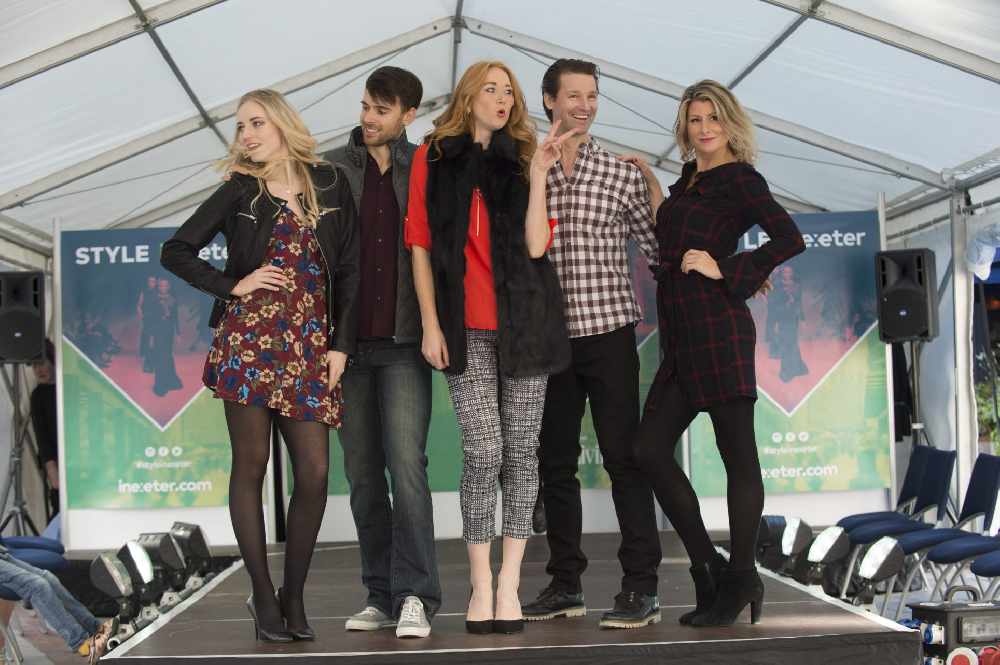 Previous Style in Exeter (courtesy: InExeter)
Sustainable event coming as part of style week
Exeter Cathedral is to host a sustainable fashion event.
It's part of a week-long annual style campaign organised by the city centre's marketing group InExeter. Called the 'Slow Fashion Show' it will culminate in the launch of the South West Sustainable Design Award, in which the winner will walk off with a £750 cash prize.
The creative director of the event, Kalkidan Legesse from Exeter independent clothes store Sancho's, says the fashion industry typically involves: "low wages, mass dumping, social disruption or environmental destruction", but the an alternative model - slow fashion - does exist.
Ann Hunter from InExeter claims Exeter's consumers are already shopping more ethically. "Wanting to bring something fresh to Style in Exeter this year, we decided to focus on sustainability as it has bee more than a hot topic."
The competition is open to entries from the south west in its broadest terms, from Gloucestershire to Cornwall. Ms Legesse says: "You don't have to be a fashion designer. We are encouraging jewellers, printers, community groups, graphic designers, etc." The three criteria are:
garments that use sustainable fabric
demonstrate meaningful impact on tackling an unsustainable industry
give a creative solution to move us into a more sustainable future
The Slow Fashion Show is at Exeter Cathedral on Saturday 22 September at 6.30 pm. It's part of Style in Exeter from 18 to 23 September across the city centre.