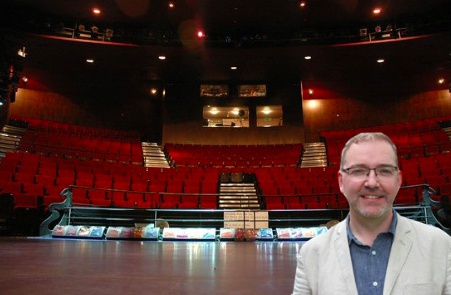 Daniel Buckroyd, artistic director of the Northcott
The new boss wants to attract "blockbuster" productions to the venue
Exeter Northcott theatre has revealed its future plans for the venue. Daniel Buckroyd is the new artistic director of the Northcott having taken on the role three weeks ago.
He says he not only wants to attract quality productions to the theatre, but to create them as well.
"A huge amount of my background is creating opportunities for young people," he said. "We want to create more opportunities for young people to experiment with theatre making and discover their own voice."
My Buckroyd also admitted it will be difficult to attract major shows to the venue. However, It's always a possibility, and now It's a target.
"With the scale of venue, it's unlikely to attract the mega shows coming out of London," he added. "That said, we need to be ambitious and attract the very best productions. We will keep pushing at that. We don't want the people of Exeter travelling down to Plymouth or Bristol to watch blockbuster theatre productions. We want to attract the very best."