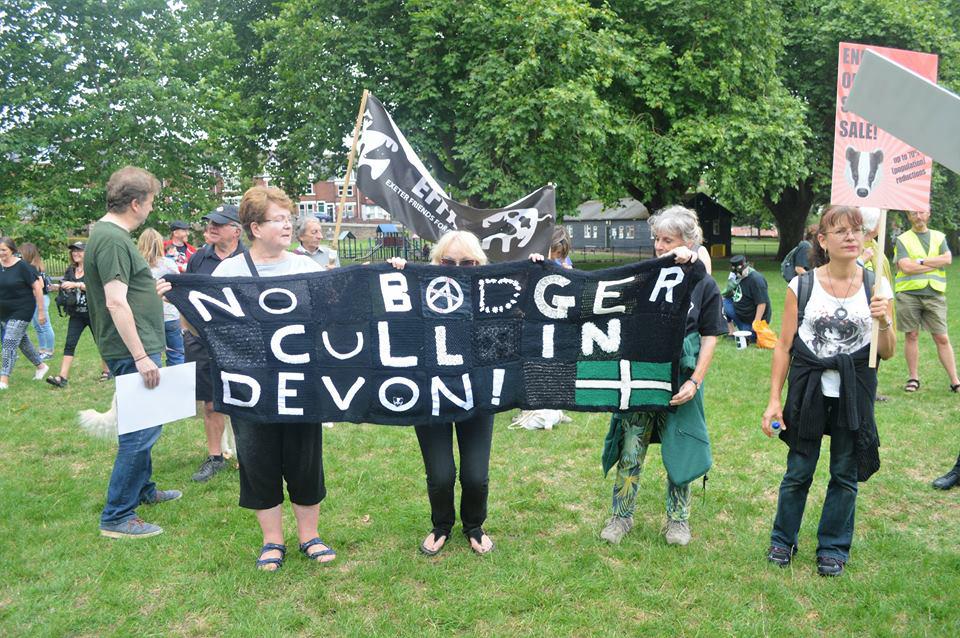 Saying it in black and white
Exeter march to protest against culling
A Devon campaign group claims no badger in the county is safe, even though government regulations only permit the culling of a specified number of the animals in a bid to stop the spread of bovine TB.
Devon Badger Group marched in Exeter on Saturday to raise awareness about the plight of badgers in the county, which they say face "annihilation."
Jenny Pike, a spokesperson for the group says: "This year, culling will takeplace near the Killerton Estate [near Tiverton]. Legally, cull operatives can trap and kill badgers right on its boundary. And yet the National Trust [which owns Killerton] has spent hundreds of thousands of pounds vaccinating some 539 badgers on this huge estate. But with four years of culling followed by an indefinite period of so-called supplementary culling how many badgers will survive here? A tiny fraction – if we're lucky. It's appalling"
Exeter MP Ben Bradshaw supported the march. He says: "I would like to congratulate everyone here today. You are helping keep this unscientific and counterproductive Tory government policy in the public eye. We badly need a Labour government with policy based on evidence, not prejudice."
Devon Badger Group says only a fraction of badgers culled in 2016 was found to have TB, and that "at most, only one per cent will have been potentially infectious."
TB is said to be harmful to other animals. Earlier this summer a lion at Paignton Zoo was put down after contracting the disease.