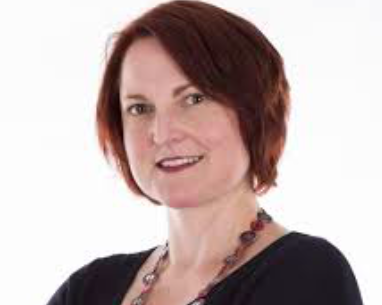 Police and crime commissioner Alison Hernandez
Former partner banned from contacting her for 10 years
A man who stalked and assualted Devon and Cornwall's police and crime commissioner has been sentenced at Exeter Crown Court.
Gil Winfield took to stalking Alison Hernandez she ended their relationship. The 48-year-old from Torquay has now received an 18-month prison sentence, suspended for two years - and will have to do 180 hours work for free.
Mr Winfield's also been banned from contacting Ms Hernandez for 10 years, having admitted two counts of assault. She's thanked the force for the professionalism and compassion they showed her - and says placing the matter in the hands of experts was a relief. She says: "It's vital that victims of stalking and those who find themselves in such situations have confidence that the police will take their complaints seriously and that officers have the time to build a full picture of any repetitive and unwanted behaviours.
"As soon as I reported these crimes to some extent the matter was taken out of my hands and placed into the hands of the experts, and that was a relief. This sentence has reassured me that reporting the crime was the right thing to do. I would certainly urge any victims of stalking to get their local police force to investigate."
Detective Constable Claire Brown adds: "This case shows that victims of domestic violence and abuse do come from all walks of life, and anyone can be vulnerable regardless of their perceived strength; This type of behaviour and treatment is unacceptable. I hope today's case proves once again that Devon and Cornwall Police do take stalking and domestic abuse seriously."
Help and advice for victims of stalking
The National Stalking Helpline – 0808 802 0300
The Suzy Lamplugh trust is the leading national stalking charity and has supported over 26,000 people since the introduction of its National Stalking Helpline in 2010. Among other projects, the charity is currently working with police and health colleagues to pilot perpetrator management programmes for stalkers and is heavily involved in the in the national picture to raise awareness and training on this important issue.
The Alice Ruggles Trust – www.alicerugglestrust.org
Alice was murdered in 2016 by her ex-boyfriend after a campaign of stalking. The stalking behaviours were not recognised early enough and opportunities were missed to prevent her death. The Alice Ruggles Trust that is run by her family is helping with work to raise the awareness of stalking and coercive behaviours in young people.