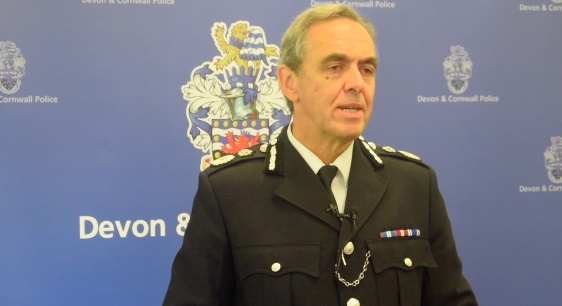 VIDEO: Statement from Devon & Cornwall Police Chief Constable Shaun Sawyer
Devon and Cornwall Police's chief constable Shaun Sawyer has pleaded guilty to a health and safety charge on behalf of the force, relating to the death of Exeter man Thomas Orchard, who died in hospital in 2012, a week after being restrained when officers placed a special belt over his face.
The chief constable says expected standards between 2002 and 2012 were not met. He says his thoughts have been with the family for the past six years, but it is only now that he can express his regret.
Speaking outside Bristol Crown Court on Friday, Mr Orchard's father Ken said Devon and Cornwall police's guilty plea doesn't go far enough. "Having watched and listened to much evidence over the years we are shocked and horrified that they are still denying that those failings in any way contributed to Thomas's death.
"Despite the claims of the chief constable we see very little actual evidence of remorse therefore, whilst the family does not relish the prospect of yet another hearing, we are pleased that the defendant's denial its criminal conduct caused Thomas's death will now be tested in open court."
The court will decide next year whether the health and safety breach which the police have admitted led to Mr Orchard's death. The force will be sentenced for the offence they've admitted in May.
Watch his statement here - https://www.facebook.com/radioexe