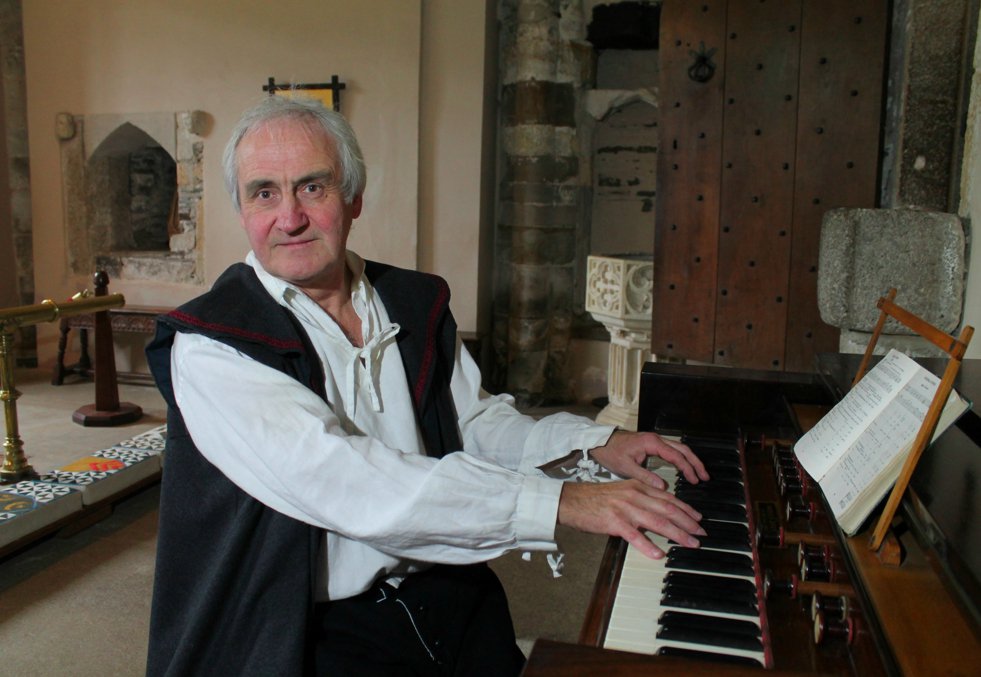 Baroque around the clock: Simon Arnold will play at 15 National Trust homes in 11 days
Audio: National Trust volunteer tinkles at 15 venues in 11 days
A National Trust volunteer is on a challenge to play every working piano or organ at the charity's properties across the south west. Simon Arnold is visiting 15 castles, mansions and stately home in a trip he's calling Pachelbel's Progress.
He starts at Cotehele overlooking the Tamar on Friday, with Castle Drogo, Knightshayes and Killerton, where he'll bash out some tunes on the pipe organ - on his journey too.
Mr Arnold's repertoire of music includes Beethoven's Moonlight Sonata, the ragtime piece The Entertainer and his favourite, and a staple of weddings and funerals, Pachelbel's Canon. He's raising money for the National Trust too.
He says: "I'm very passionate about music and want to keep it alive through my playing – this is why I'm doing this challenge. Music has been part of my life since I was a child and is still something that I do every day in my retirement, especially as I already volunteer to play at six National Trust places. I came up with the challenge one day and thought, wouldn't it be fun to do? From this I am hoping to raise enough money to restore some of the most impressive musical instruments in the National Trust's collection, including Killerton's pipe organ which is in need of a new pedal-board to bring it back to full fitness and also a 200 year old Broadwood grand piano.'
If you'd like to support Simon, visit his JustGiving page - Click here to support Mr Arnold