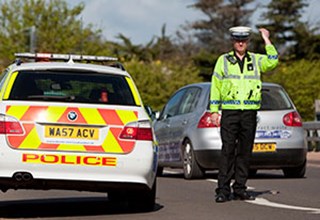 Police and Crime Commissioner for Devon & Cornwall is "concerned" with the rise
The Police and Crime Commissioner for Devon, Cornwall and the Isles of Scilly has called for a united effort to reduce the number of deaths on the region's roads after new figures showed a significant rise in fatalities.
A Department for Transport report today, September 27, showed there were 63 deaths in the force area in 2017, 12 more than in 2016 when 51 people were killed. In 2015 there were 36 road deaths.
Of those killed last year a disproportionate number (15) were motorcyclists.
There had been a steady decline in the number of fatalities on British roads until 2012 but the number of casualties has remained fairly static since then.
Devon and Cornwall PCC Alison Hernandez, the national lead for road safety with the Association of Police and Crime Commissioners, said: "Life and health should not be compromised by our need to travel and no level of death or serious injury is acceptable on our roads.
"I am concerned about the alarming number of deaths on Devon and Cornwall roads. This is something that law enforcers, educators and the driving public have to work together to combat."
The Office of the Police and Crime Commissioner has helped to set up a new No Excuses unit comprising of a team of police officers whose job it is to crack down on unsafe driving and poorly maintained vehicles.
The office is also helping to fund the charity The Honest Truth which educates new drivers about their responsibilities and helps them stay safe.