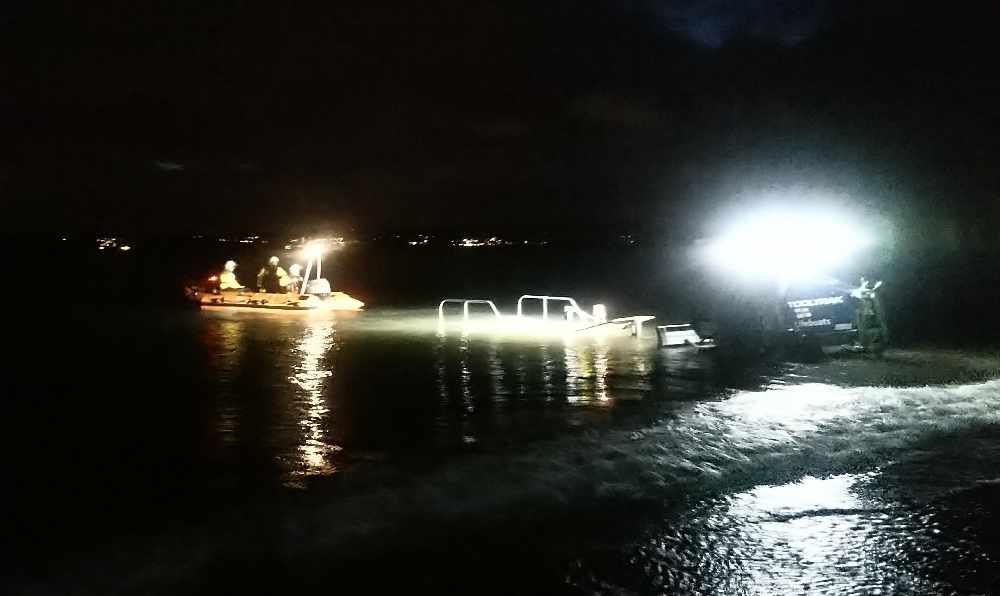 Exmouth inshore lifeboat in the River Exe (courtesy: Exmouth RNLI)
One dinghy runs aground; the other takes on water
Two solo dinghy sailors have the RNLI and Coastard to thank after being rescued off Starcross last night.
They got into difficulties at Bull Hill, a shingle bank in the River Exe, around six o'clock.
One sailor had run aground on the bank; the other had tried to make his way in fading, and started taking in water.
Exmouth's inshore lifeboat went out in force four conditions with wind over tide in bitterly cold squalls.
The RNLI says it could have been more serious had they not reached the sinking dinghy before it got dark. Helm Scott Ranft says: "The first casualty did the right thing and called the Coastguard using his mobile phone, although a VHF radio would have been a more reliable method of communication. The second casualty had taken on a substantial amount of water in his dinghy, he was struggling and could have found himself in a more serious situation in the dark if we hadn't assisted him at the time."
The lifeboat transferred the men one by one to Starcross Sailing Club.