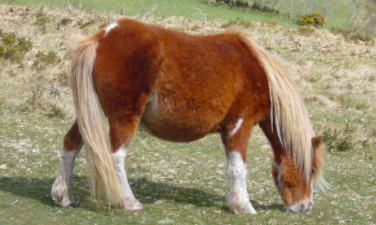 Pony will need a new passport
New horse passports needed before they can be rehomed
It's been implied that Brexit could indirectly lead to the death of many Dartmoor ponies
As part of plans for the UK's departure from the European Union, horse passports have been rewitten.
A representative of the Dartmoor Hill Pony Association has told the Western Morning News today that the wording means semi-wild herds will probably have to be shot as there's no way of getting them off the moor.
They have to be removed to keep to the numbers legally allowed to graze.
The annual drift sale of Dartmoor ponies takes place in Chagford next week. Then new regulations state that pponies have to have a full passport before they get into their new owner's transport.
The fear is that may leave many without homes.