School Closures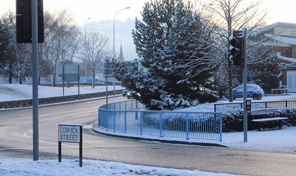 Keep listening to Radio Exe for snow alerts and check back here for the full school closure information. Please check back often as this can change by the minute - please refresh for the latest data.
Travel News
Radio Exe has the latest travel information every 20 minutes during Breakfast, from 6am till 9am, throughout the day, and from 3pm on Drivetime. Click here to get the latest online now.
Weather
Snow is forecast, check the latest 5 day weather here.
School Closures - Friday 2nd March 2018 *BELOW*
Check out the full list of Exeter, Mid & East Devon schools that are closed below, you can also double check schools for the rest of Devon by clicking here.
Click here for all the essential Snow Info:
Sport updates, Traffic & Travel, Event cancellations, Weather warnings