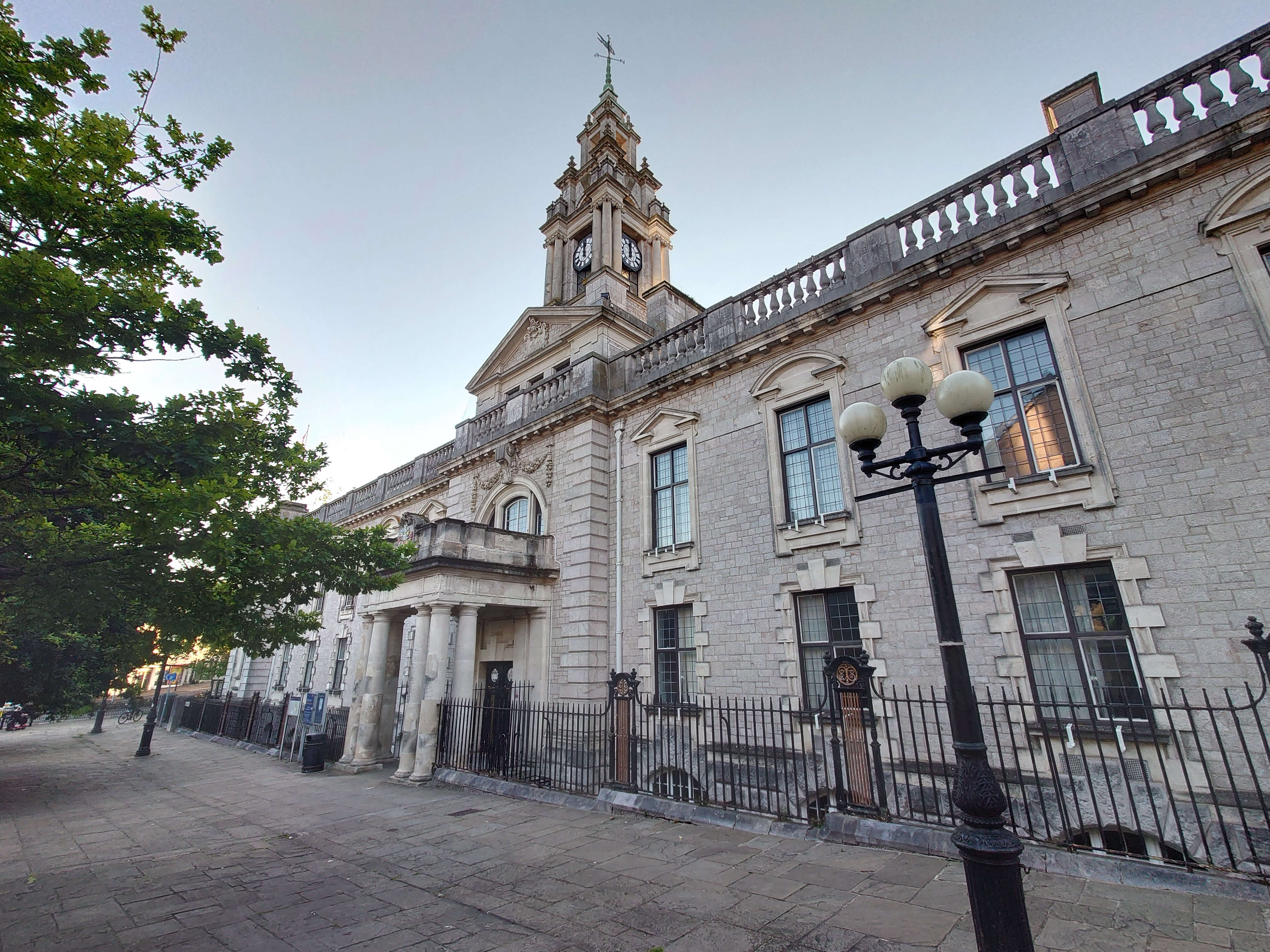 Torbay Council (courtesy: Joe Ives)
Cash for climate change and car parks
Investments in climate change, parking and housing are part of the updated final budget for 2022/23 being proposed by Torbay Council. Some people will even be able to go to the loo for free!
It is all part of the council's proposed revenue budget of £120.8 million for 2022/2023 and a capital plan of £114 million.
The Lib Dem-Independent coalition running the council has now updated its plans following feedback from councillors and the public.
In the revised plans, £1 million will be put towards a start to improving car parks. The works are expected to be a multi-million-pound undertaking with the £1 million a stepping stone towards a larger project.
In announcing the budget, council leader Steve Darling (Lib Dem, Barton with Watcombe) and deputy leader and cabinet member for finance Councillor Darren Cowell (Independent, Shiphay) said: "We know that our car parks need investment after years of austerity and so we are proposing that a £1 million programme of upgrades is undertaken with the initial focus on resurfacing and improving lighting and signage.
"This is on top of the investment that is already underway with new ticket machines and electric charging points."
The council's leadership also plans to amp up efforts to tackle climate change with a £1 million climate investment fund. The money will be used to pay towards initiatives and projects geared at reaching the council's target of being carbon neutral by 2030. Some of the money will go towards hiring extra staff; currently the council only has one climate change officer.
Building costs have soared over the past year, exacerbated by the pandemic and Brexit. In response, the council has set up £4 million 'capital contingency fund' to cover council projects, including regeneration schemes, that may overspend as a result.
A total of £210,000 will be spent bringing empty properties back into use, and improving the standards of private sector housing. A further £35,000 will be set aside for Interim Management Orders, a legal device that allows the council to take over the running of a property if there is a health and safety concern or the landlord has failed to get a licence for a house of multiple occupations.
The new proposals include plans to introduce passes for public toilets so that vulnerable residents can use them free of charge.
Beach hut users would see a public toilet pass included as part of their hire agreement. Both passes will have a fair usage policy.
A one-off £100,000 clean streets initiative will be launched to tackle fly-tipping and dog fouling. The council says it "will ensure that this investment is focussed on residential and town centre areas as well as our tourist areas."
A further £30,000 will be spent on road safety campaigns with a focus on safety around schools.
Unlike many other councils in Devon, Torbay does not currently live-stream its meetings. It now aims to invest in technology to allow streaming of full council, cabinet and planning meetings.
The council did broadcast its meetings online during the early phases of the pandemic, but since the government reintroduced a legal requirement for councils to meet in person it ended this service.
The council's leadership has said that the increase in public participation in meetings that occurred during the pandemic had been "much welcomed" and that the plans would strengthen democratic accountability.
The council's revenue budget will be paid for with £78.1 million in council tax and £35.6 million from business rates.
The government will chip in with a support grant of £6.8 million, this is compared to £42 million in 2013/14. The coalition which leads Torbay Council says the authority has lost a total of £500 million in government support over the past 10 years because of austerity measures.
Proposals for a three per cent rise in council tax for the next financial year have been kept in the budget. This hike includes the two per cent rise the council is allowed to make every year.
In addition, there will be a one per cent uplift for adult social care. The 'precept', as it is known, allows 'upper tier' councils such as Torbay to keep up with increasing adult social care demands which will not be supported by the 1.25 per cent national insurance increase for at least three years. That money is going to the government to spend on the NHS.
The three per cent overall rise will take council tax for Band D properties up by around £50 to £1,691 for 2022/2023.
The Lib Dem-Independent coalition says the updated budget has taken public feedback into account with 150 responses being received for the council's online survey. With around 134,500 people living in the Bay, this is not a high level of public participation – although it is more than many council surveys receive.
Social media posts from the council about the budget reached more than 29,000 people and there were 309 votes on Facebook and Twitter polls.
A Facebook live event at the beginning of February was viewed by 82 people at its peak on the night and by 1,700 people overall, with 350 engagements registered in the form of reactions, comments or shares.
Councillors will meet on Thursday 3 March to vote on the final budget. It will come into play at the start of the next financial year, beginning in April.