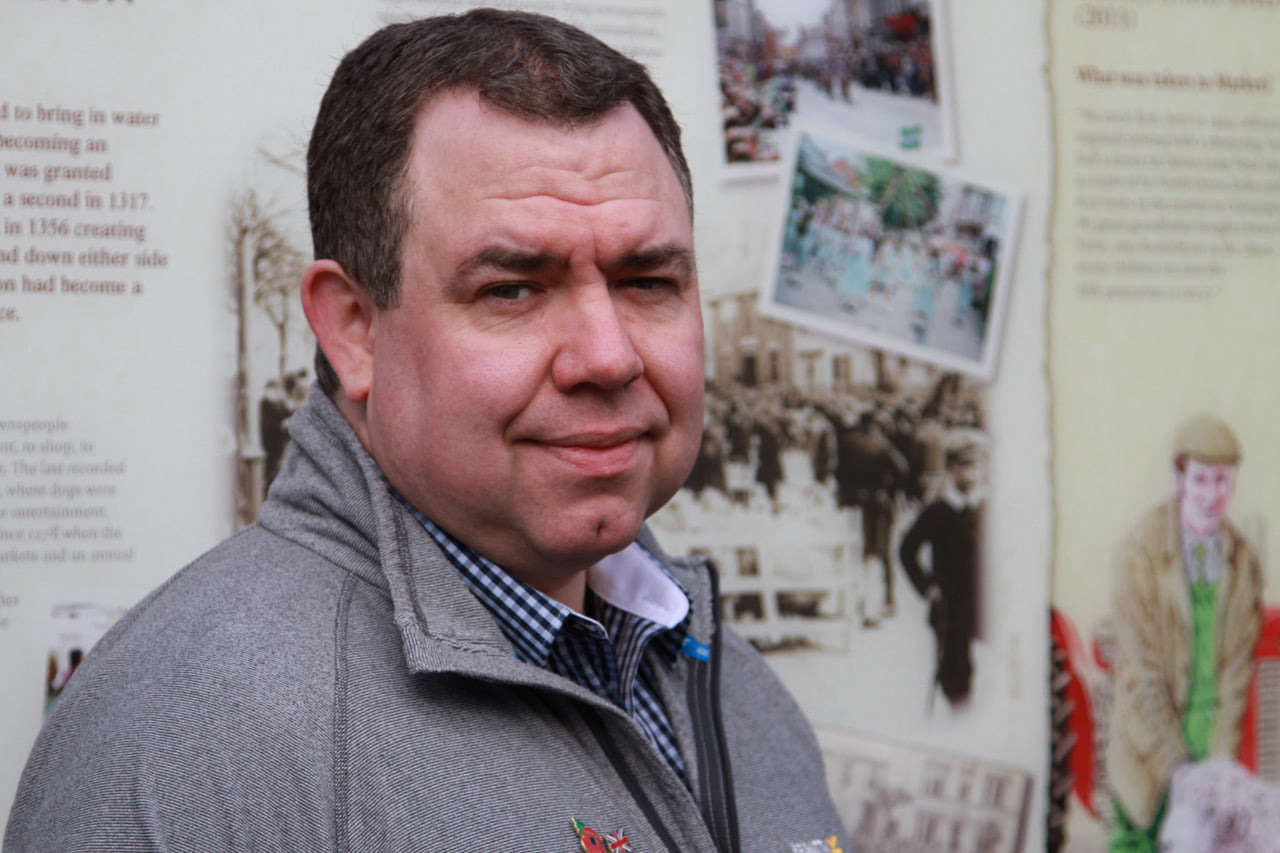 James Buczkowski (courtesy: Facebook)
Buczkowski: "The 'one-size-fits all' thinking must come to an end"
A former Cullompton mayor is now one of the town's representatives of Mid Devon District Council, following a close by-election victory.
Liberal Democrat James Buczkowski, who also serves as a town councillor, secured victory in the Cullompton South by-election triggered by the resignation of 94-year-old Eileen Andrews.
He defeated Conservative candidate Rosemary Berry, herself a former district councillor, by 318 votes to 279 in Thursday's poll [7 April] Labour's Jason Chamberlain received 67 votes.
Turnout was just 21 per cent with 668 people voting. Four ballots were rejected.
Cllr Buczkowski's campaign promised to put "Cullompton first" and accused the district council of not listening to the town's residents.
His three-point plan focussed on ensuring "Cullompton residents are listened to and council 'solutions' are right" for the town, adding: "The 'one-size-fits all' thinking must come to an end."
The plan says Cllr Buczkowski will "oppose all development without proper infrastructure and services" and that the town must have a "fair share of the district council resources."
The result increases the opposition Lib Dems to 11 seats on the council, which is run by a coalition of independents and Conservatives. The Tories lost overall control in the 2019 election.
The Lib Dems had initially served in the coalition but were replaced by the Conservatives after a disagreement with independent leader Bob Deed over the future of the Greater Exeter Strategic Plan.
Ahead of next year's full local elections, when all 42 seats will be contested, the Conservatives have 20 seats followed by the Liberal Democrats (11), independents and non-aligned (9) and the Green Party (2).
Result: Cullompton South (Mid Devon District Council)
James Buczkowski (Lib Dem): 318
Rosemary Berry (Conservatives): 279
Jason Chamberlain (Labour): 67