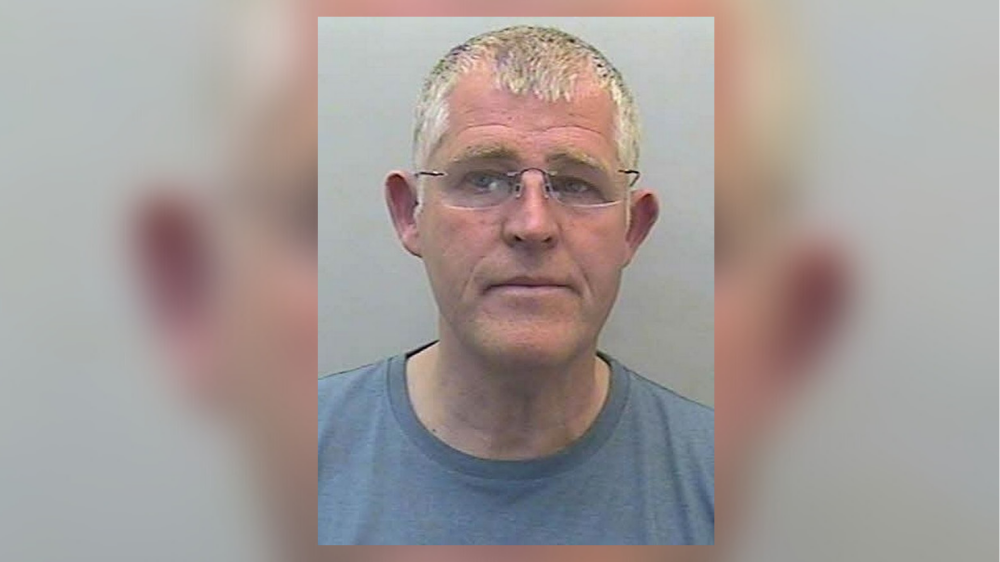 John Humphreys is serving 21 years in prison
Local Tories say questions are for the national party
For the first time, an East Devon councillor has confirmed knowing another member of the council was under police investigation for sex crimes against teenagers for which he was subsequently sent to prison for 21 years.
Former East Devon District and Exmouth town councillor John Humphreys, 60, was convicted last August of historic sexual offences against two boys in the early 1990s and early 2000s.
The police investigation, which started in 2016, was not made public until he appeared in court in 2020, and he continued to be a councillor until May 2019. He had previously been questioned about offences connected to one of the teenagers in 2005.
Conservative councillors deny any knowledge of his crimes whilst he was in office or when he was subsequently given his honorary title of alderman by the council in December that year. The title was removed by the council in 2021.
Speaking at a public meeting of East Devon District Council's cabinet this week, Cllr Maddy Chapman (Conservative, Exmouth Brixington) said: "I was not aware of anything on John Humphreys. None of my colleagues were aware and anyone that says that they heard rumours they should have told us."
But Cllr Eileen Wragg (Lib Dems and Democratic Alliance Group, Exmouth Town), revealed that she did know.
"I find these denials extraordinary," she told the meeting. "I certainly knew that John Humphreys was under investigation and this would have been at least four years ago."
She continued: "If we knew – the opposition – then I find it incredible that they didn't know and they're denying all knowledge of it and I believe that there may be further evidence in the future coming forward which will prove that what I'm saying is correct."
Cllr Chapman said that if the opposition knew "no one whispered a word to us [the Conservative group] which I find very, very disappointing."
Leader of the council Paul Arnott (Independent East Devon Alliance and Democratic Alliance Group) responded to Cllr Chapman, saying: "I have absolutely no reason to disbelieve that you believe all of that to be the case."
Explaining later why she did not tell anyone about the rumours she allegedly heard Cllr Wragg said: "One thing I took from my higher education is that you have to be able to qualify everything that you say, you have to evidence it.
"I had no evidence but I did have the word of mouth and I didn't say anything to anyone. It was only after it came out I thought 'my god it was true then'."
Asked to clarify after the meeting where she learned of the rumours surrounding John Humphreys, Cllr Wragg said she heard them from another politician, but she did not specify who.
At the meeting councillors also raised questions on whether local Conservatives have launched an investigation into the Humphreys case.
Councillor Jess Bailey (Independent, West Hill and Aylesbeare) said: "I don't doubt what Cllr Chapman says, but at the same time the Conservative Party must have practices and procedures around candidates, particularly when they come forward for election, that make declarations.
"Were those declarations not made or were the declaration made but not true? We just don't know. We've had no information from the party in the past eight-plus months."
Councillor Phil Twiss (Honiton St. Michael's), secretary of EDDC Conservative Group was asked after the meeting whether the Conservatives, either locally or nationally, has conducted an investigation into John Humphreys and, if such an investigation has taken place, why it had not been made public.
Cllr Twiss said he did not know the answers and said "matters such as this are dealt with by the Conservative Party and not the EDDC Conservative Group."
On the subject of whether anyone at the Conservative Group knew about the crimes carried out by Mr Humphreys before they came to light publicly he said: "If there was a live police investigation, we would not compromise that in any way.
"Potentially obstructing them in the course of doing their duty would be wholly inappropriate, not to mention illegal. We would of course co-operate fully if asked to do so by the police with any investigation.
"That was not the case with a former councillor who is serving 21 years in prison for historic offences.
"In any case, it is not the practice of the police to share ongoing investigations with members of the public, other than assisting them in their enquiries, if required to do so."