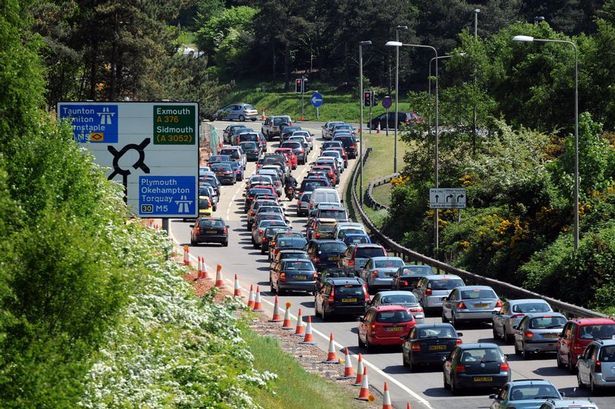 Where's the nearest place to fill up for 80? (file image)
Go-slows get police escort
Devon is being targeted by fuel protestors.
A go-slow has been organised on the M5 and police are warning of potential "serious disruption throughout the day."
It's part of a day of national protests as fuel prices hover around £2 a litre.
In an antidote to Extinction Rebellion protestors who arrange stunts to stop people using fossil fuels, today's campaigners want petrol and diesel to be cheaper.
It's 22 years since the country was brought to a halt by lorry drivers angry that the petrol price had shot up to 80 pence per litre, a rise of about 20 per cent during the year 2000.
The protestors in Devon left the M5 services heading northbound just after 7 a.m. Police say it consisted of only around a dozen vehicles. Police cars accompanied them "to ensure the safety of all road users."
At the Tiverton services, they turned around to head back towards Exeter. Police said: "Organisers and those partaking have been given clear parameters on speed and length of these protests to ensure they remain legal. Currently, traffic is running smoothly on the M5."
Police also went to the northbound carriageway of the A38 at Ivybridge. Around 8 a.m they said on Twitter: "Traffic is backing up and we continue to attempt to engage with organisers to reduce the impact on road users."