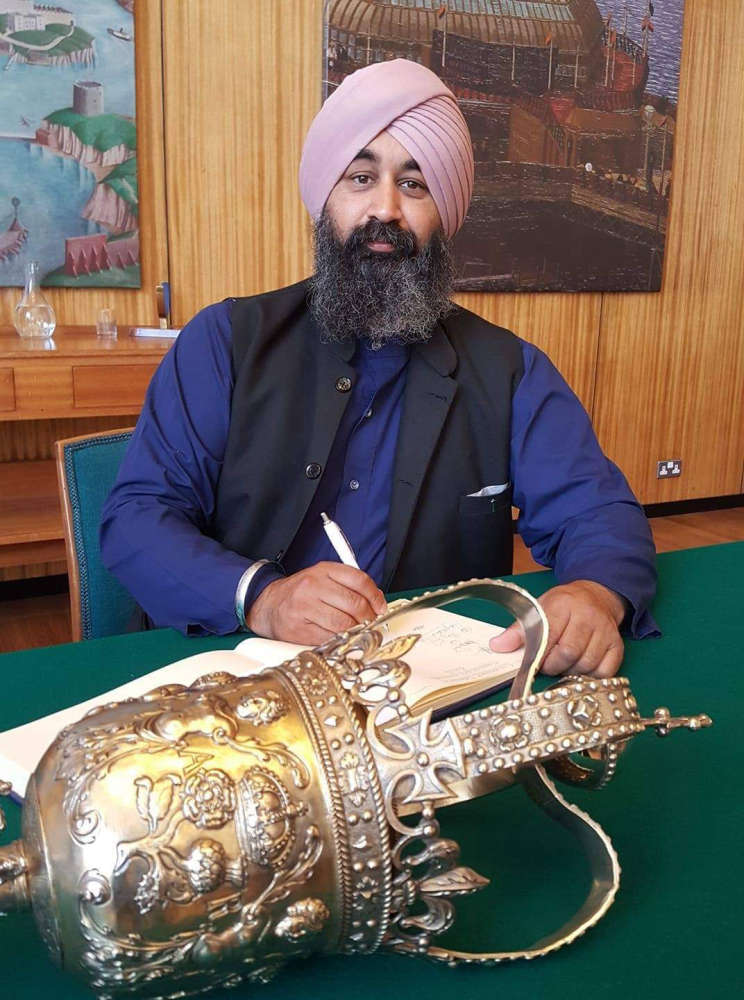 Cllr Chaz Singh (courtesy: Chaz Singh, Local Democracy Reporting Service
His former party is like "all-white Oscars"
Plymouth's only Sikh councillor has launched a scathing attack on the Labour group for not reflecting the city's diversity and claims voters now respect him more for leaving the party.
Cllr Chaz Singh (Independent, Drake), who resigned from the Labour Party in 2019, slammed a recent photo of Labour canvassers; saying it reminded him of the "all-white Oscars" controversy of 2016.
Cllr Singh also spoke of his ambition to be leader of an independent group which he says would better represent modern Plymouth.
But he denies he has only been critical of Labour diversity since he left the party.
"It was a concern all the way through my membership," he said.
"Did the Labour Party do anything other than just the Pride festival?
"If you were to ask them right now, I think they'd probably struggle to give you any examples of going out into diverse communities."
Cllr Singh's resignation followed a confrontation with party chiefs over comments made to Bristol council staff regarding a wreath-laying ceremony and subsequent tweets.
He argues he was being told to stop practising his faith outside Plymouth, but the Labour group said they were addressing concerns about his personal conduct with another local authority.
"I can do whatever I want outside the city," Cllr Singh said.
He attempted to draw a comparison between his faith and the sexuality of Labour MP for Plymouth Sutton and Devonport, Luke Pollard.
"I don't see them telling Luke; 'We know you're gay, Luke, but you can't be gay outside the city'."
"You know, I'm an ambassador and a representative of the Sikh community.
"What they wanted was a signed letter from me to say that I would not be involved in issues around the Sikh faith outside the city."
He added: "You can either hear the truth from me or you can hear the tales from Tudor [Evans]".
Cllr Singh has been vocal in his criticism of Labour's position on diversity but opponents have accused him favouring the Tory group and failing to discuss a perceived lack of diversity among Conservatives.
He suggested the Tories had been more supportive of him.
"How is it I managed to go to the Conservatives and say to them, 'I want to be chair of the Equalities Working Group' and they accepted that?" he said.
"Being the chair of the Equalities Working Group is far more than Labour ever did."
Cllr Singh added that he was trying to reach out to many communities in the city.
"It's not just me flying the Sikh banner all of a sudden," he said.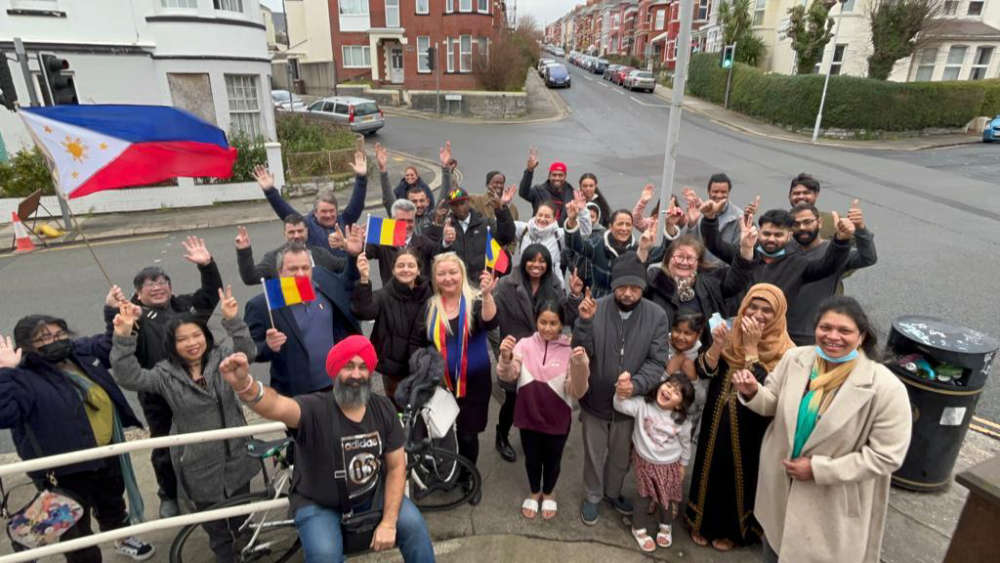 Cllr Chaz Singh with community members (courtesy, Chaz Singh, Twitter, Local Democracy Reporting Service)
"We've had the Filipinos, we have the Romanians, we've had the menorah, we've got the business network lunch meetings that are happening from diverse communities.
"All these things have happened because I asked! But also it's about the ruling group giving me the opportunity. So that has worked far better, far superior than Labour."
Despite defending the Tories on diversity, Cllr Singh was critical of Conservative councillors who had left to become independents.
"You can only call them independent when they've stopped paying their Conservative fees," he said.
And he made a direct plea to independent councillors to join him in forming a group with him as the leader.
"Why don't you take the offer up of Chaz and have an independent party? Why don't you do that?
"Then, by the time we've got a group of three, we become a party.
"Who knows? I might even become the leader of the independent group.
"I'd be the first Sikh of an independent party in the south west. There's something for you!
"[I could] even have a stab at being the lord mayor and the deputy lord mayor."
Cllr Singh's latest attack on the Labour group was triggered by a photograph of party members out canvassing which, he suggested, demonstrated a lack of ethnic diversity. He later placed it alongside another photo he had taken which included people from a number of ethnic groups.
"If you look at all their canvas photos, now, there's nothing diverse," he said.
"So to me, that is not a party that reflects me in this city in any way, shape or form.
"The 30 people I had were from across the world and from Plymouth, nobody was shipped in to manufacture that photo.
"Everybody who came and most of the people I showed the photo to turned up because they said, 'that's taking the piss, Chaz.'
"They said it reminded them of the white Oscars photo," – a references to images from the 2016 Oscars which highlighted a lack of diversity at the Hollywood event.
A Plymouth Labour spokesperson said: "Plymouth Labour is proud to be running one of its most diverse slates of candidates in May's local elections and remains an open and welcoming place to people from our brilliant city regardless of faith, ethnicity, age, disability, sexual orientation or gender."