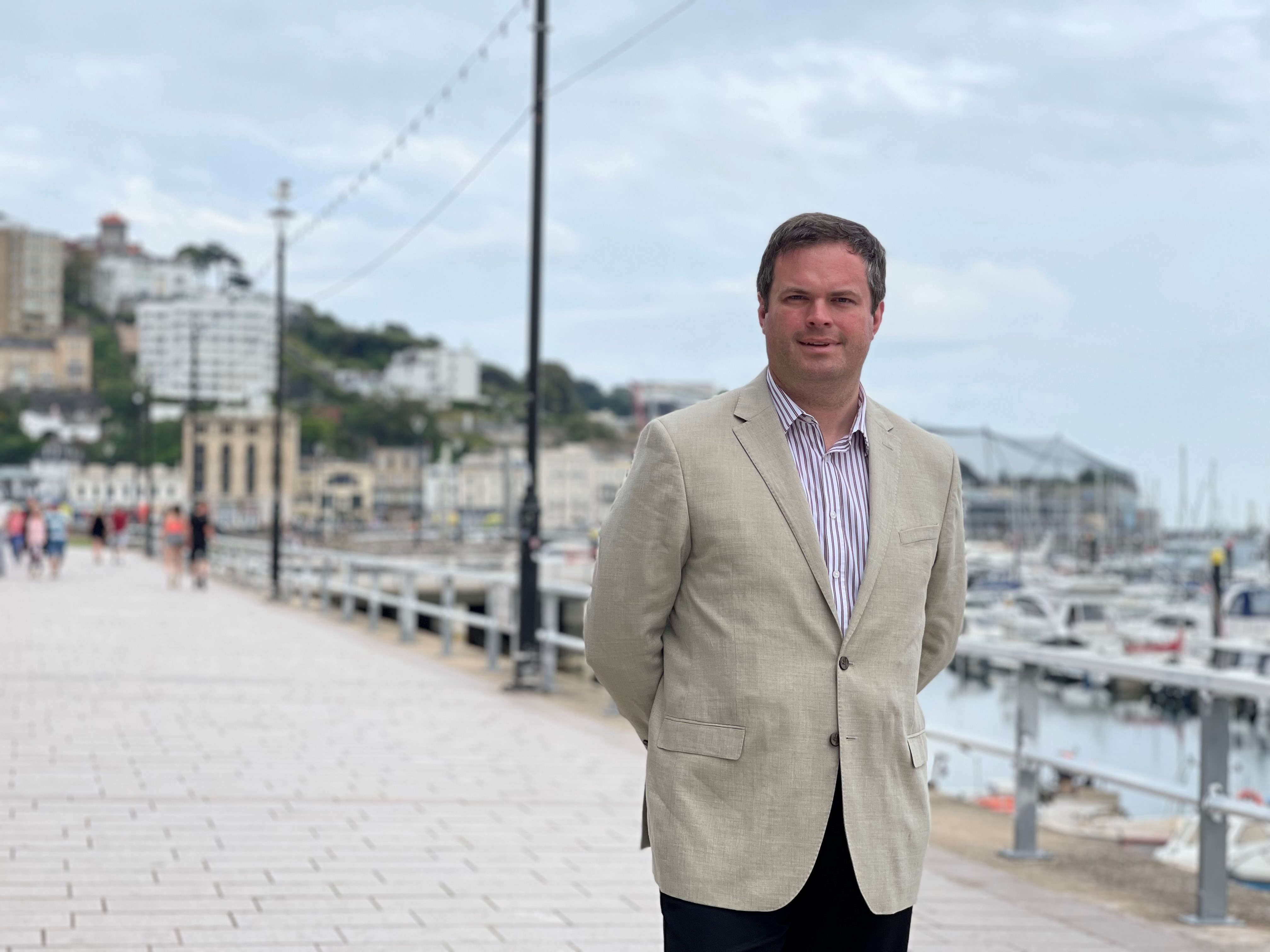 Kevin Foster MP Torbay (courtesy, Andrew Barrand)
Lib-Dems criticise Torbay's MP
The leader of Torbay council says the Bay's MP Kevin Foster needs to "get a grip" after tweeting that Ukrainians fleeing the Russian invasion should apply for jobs using the UK's seasonal workers' scheme.
In a tweet posted on Saturday, Mr Foster, who is an immigration minister in the Home Office, said Ukrainians should consider applying for the scheme where people can come to the UK for up to six months to work in short-term jobs such as fruit picking.
It was part of an argument between Mr Foster and Plymouth's Labour MP Luke Pollard, whose party has been criticising the government for not doing enough to help grant entry to Ukrainian refugees.
In the tweet, Mr Pollard said: "It's simply immoral that the Home Office is still applying normal visa restrictions to those fleeing Ukraine.
"Ministers need to urgently sort out a simple sanctuary route to the UK for all who need it. This is our moral duty. 🇬🇧🇺🇦 #StandWithUkraine."
Torbay's MP replied: "Hi Luke, as you are well aware there are a number of routes, not least our seasonal work scheme you will recall from your shadow DEFRA days, which Ukrainians can qualify for, alongside the family route for those with relatives here."
Mr Pollard described the tweet, which has now been deleted, as "painfully unaware and unkind".
In his own Twitter post, Steve Darling (Lib Dems, Barton with Watcombe) leader of the Lib-Dem independent coalition that runs Torbay Council said: "The Home Office and Immigration Minister need to get a grip and establish a proper policy to assist Ukrainian refugees.
"As Torbay has with unaccompanied asylum seeking children and the Afghan refugee crisis, we will do all we can to step up and help out displaced Ukrainians."
In a strange twist, the council leader's comments reflect similar arguments made against him by Mr Foster last year.
In August 2021, Cllr Darling came under fire for saying that the council would not be providing any of its own housing stock to Afghans fleeing the Taliban because of the Bay's own housing crisis.
The council leader accepted that the situation in Afghanistan was "mortifying," but controversially said Torbay's lack of ethnic diversity would complicate matters because refugees would not have a sufficient support network once they arrived.
He argued that without this the council would be "potentially setting them up to fail."
Cllr Darling's position was heavily criticised, including by some members of the ruling coalition itself.
But he was also praised by other people who agreed that local people should be prioritised for local housing.
At the time, Mr Foster said that Steve Darling needed to "get a grip on what he can do as leader of the council" in terms of meeting the housing need of people in Torbay and helping Afghan refugees.
In the end, Torbay Council encouraged private landlords to come forward with accommodation for refugees.
In another tweet responding to Kevin Foster's recent comments, Mr Darling said: "Torbay has welcomed unaccompanied asylum seeking children at every rotation of regions from the Home Office.
"An Afghan family is now housed in Torbay and we could have offered more homes. However the Home Office requested larger dwellings."
When contacted to explain his deleted post, Kevin Foster said: "My intention when tweeting responses was to highlight all the routes available under our immigration system remain open, as part of a couple of replies to false claims circulating on social media we had closed our whole migration system to Ukrainians; these replies included reference to several immigration routes which are open for applications, such as our family route for those with relatives in the UK.
"We have not closed our system to Ukrainian applicants as was being claimed and kept our visa application centre open in Kyiv until the Russian attack on Thursday forced it to close.
"In my tweet, I mentioned one route the MP who had tweeted a claim was very involved with in a previous role, which last year saw 70 per cent of visas granted under it go to Ukrainian Citizens, alongside our family and other routes.
"Yet I appreciate this is not how it was seen by others so removed it."
Responding directly to Steve Darling's remarks, the Torbay MP said: "I welcome his positive reaction to Torbay being part of efforts to help, especially given his initial reaction to requests to help Afghan refugees.
"Given his comments, I would urge him to now take up the offer (which has been made several times) of a meeting with the Home Office team who support asylum seekers and refugees to discuss what role Torbay Council can play."