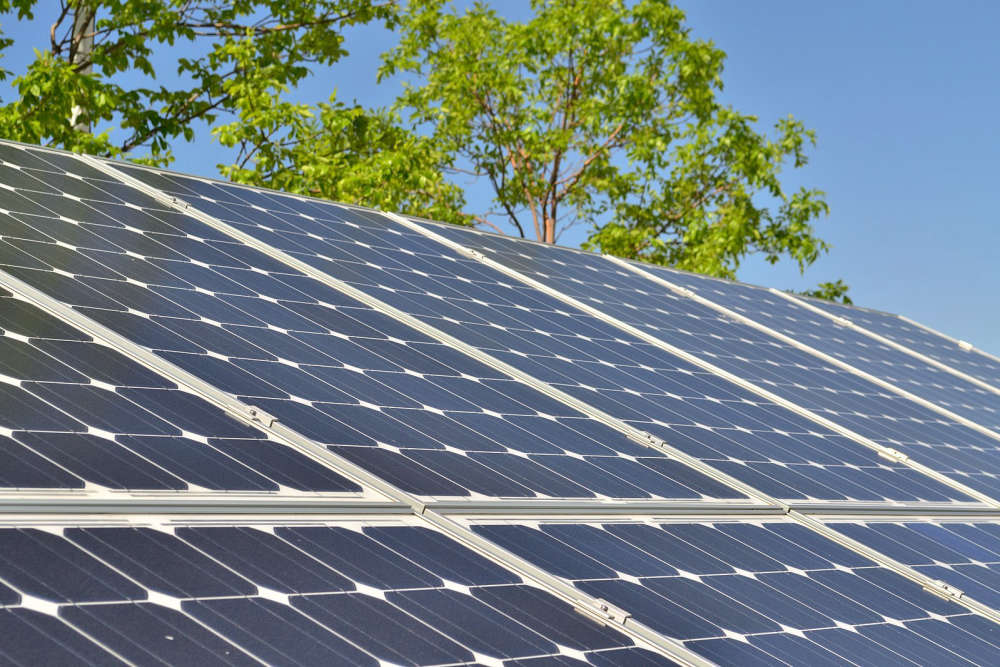 File image of solar cell panels (Courtesy: Raysonho (Wikimedia Commons)
Power sufficient for nearly 4,000 homes
Permission has been given to build a huge community-owned solar farm on the old Landfill site at Chelson Meadow, Plymouth.
Work on the 13 megawatt solar farm will begin next year after the city council's planning committee gave the go ahead to Plymouth Energy Community (PEC), a charity, which submitted an application in partnership with the council.
The aim is to generate enough to power 3,860 homes a year whilst making significant carbon savings.
Although most councillors backed the plans, concerns have been expressed by environmental groups which say the project risks harming wildlife in the area.
Speaking at the meeting on Thursday 23 June, local campaigner Philip Phillips said he supported the idea of solar energy but suggested too little had been done to protect animals.
He said plans to put up some bird boxes were not enough.
"The birds that you would displace don't use bird boxes," he said.
"Skylarks don't use bird boxes, white throats don't use bird boxes. So birds that you are actually going to displace will leave the area. Gone!
"You've got two places for reptiles. So what we are doing is putting [places] for amphibians – frogs and newts which use that area – into two areas. That's not natural. They don't do that. They need wetland."
Alistair Macpherson, CEO of PEC said they were conscious of wildlife concerns and were doing all they could to protect it.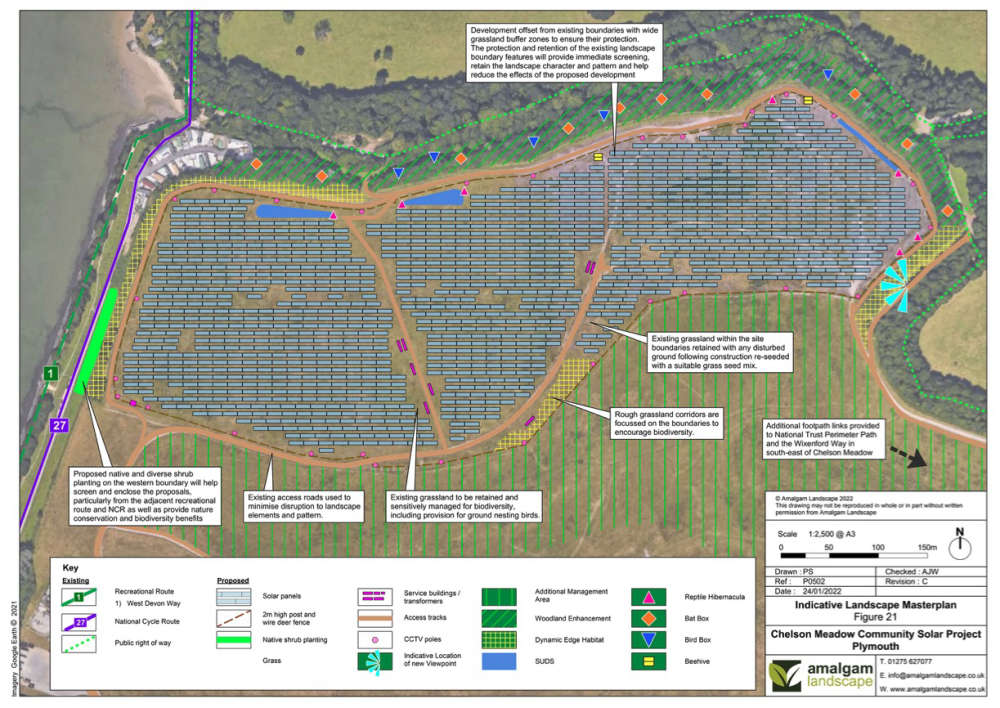 Area planned for solar panels at Chelson Meadow (image courtesy; Plymouth City Council)
"This is not an easy thing to do," he said.
"This site has significant complications and sensitivities, not just because of the tens of years of rubbish that sits below the ground, or the methane gas that it continues to emit, but also because of the very notable heritage, landscape and wildlife interest we've heard about.
"We need to recognise that. We have recognised that and we've taken it seriously."
Some councillors shared the concerns of environmental groups.
Conservative councillor Vivien Pengelly (Plymstock Dunstone), said she would support the application but had some initial concerns.
"I hate to see green grass covered over with anything, anything at all, but this is not going to cover the whole of Chelson Meadow," she explained.
"It's only going to cover part of it. So I can accept that this is the way forward for the future on energy and what have you."
Labour councillor for Honicknowle, Zoe Reilly, said the project was a dilemma for her too.
"I'm all over this," she said.
"It's amazing as an environmentalist, but two bird boxes, in my view, isn't really going to be good enough.
"I will be for it but I do need to know, as a vegan, as one of those pesky vegans, that animals are going to be all right."
It is expected that construction will begin in the summer of 2023 and will be delivered with support from the Rural Community Energy Fund, which is administered by the SW Net Zero Hub.
Plymouth Energy Community has already installed a community-owned solar array at Ernesettle and saved over £800,000 for local schools and community organisations.
The company re-invests surplus profits into projects to help Plymouth residents reduce their energy bills and make homes more energy efficient.