Ashley's Gin Making Experience

Our very own Drivetime presenter Ashley Jeary had the opportunity to pop along to the Devon Gin School to put his skills to the test.
Take a look at the video and pictures below to find out how he got on: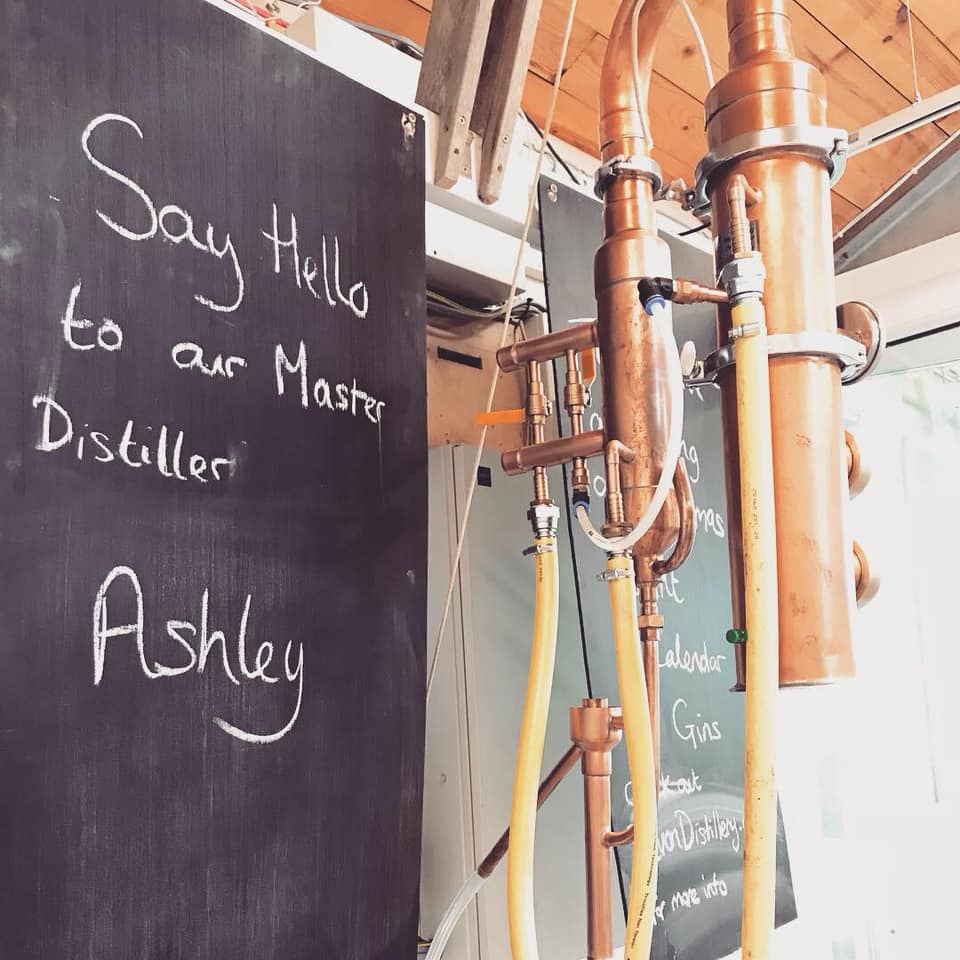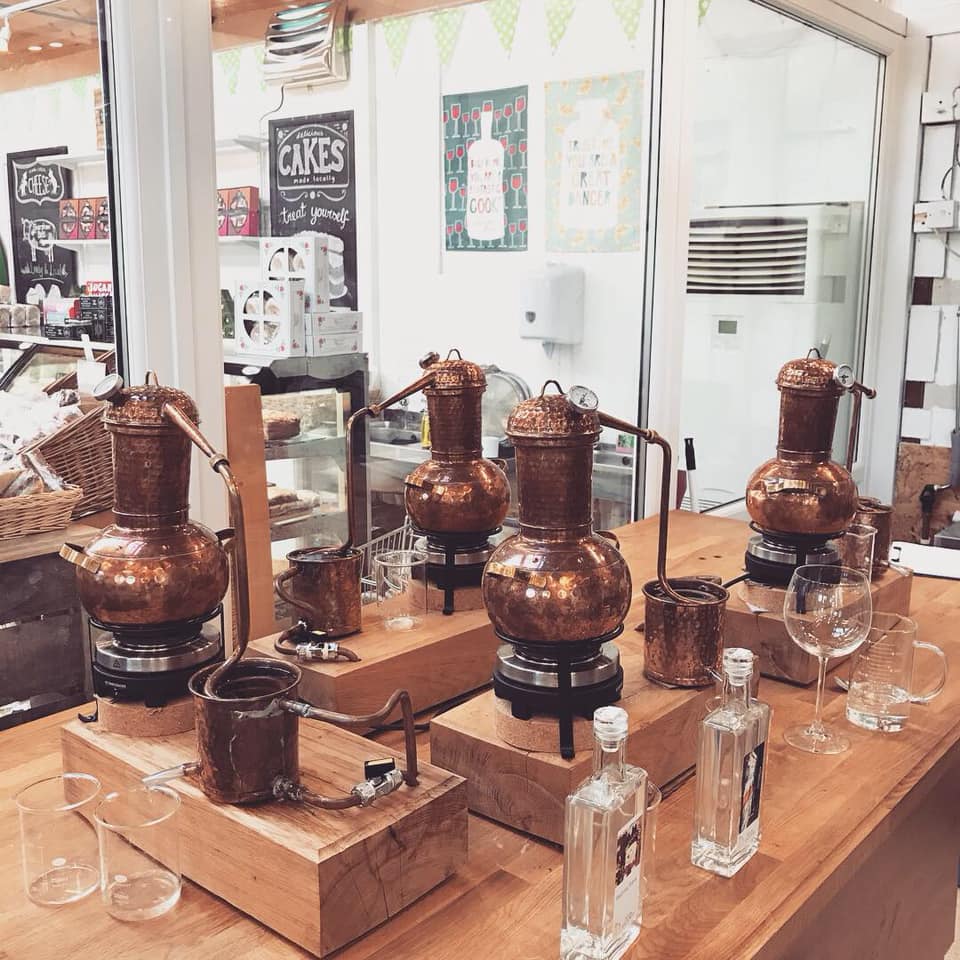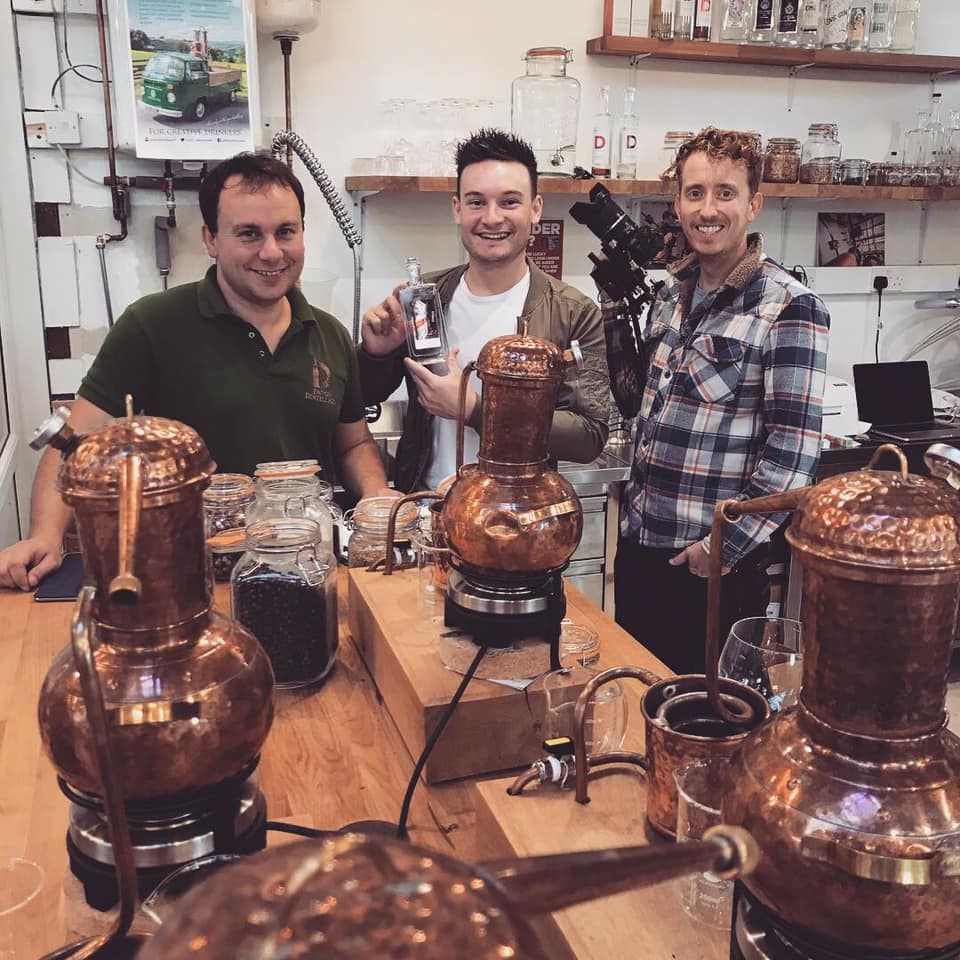 Devon Distillery are proud to present the Devon Gin School. Located at the shops at Dartington, the school can be found at home in the Food Shop.
With four small copper alambique stills the school can accommodate groups of up to eight people, two people sharing a still, per session. Sessions are operated twice daily (11:00 and 15:00) and last between 1.5 and 2 hours.
Guests are offered refreshments and guided through tasting gin and, using a selection of tonics from our friends at Luscombe Drinks, learn how both tonic and garnish are key parts of the traditional G&T.
Stocking over 25 (usually more) botanicals on site we are able to help our guests craft a gin that will be something to enjoy and possibly share. We do also encourage our guests to bring with them any botanicals that might be special to them, assuming they are both legal and not poisonous! So petals from a favourite flower in their garden or a spice that reminds them of a great holiday, we have crafted over 350 different gins now so can work with almost anything.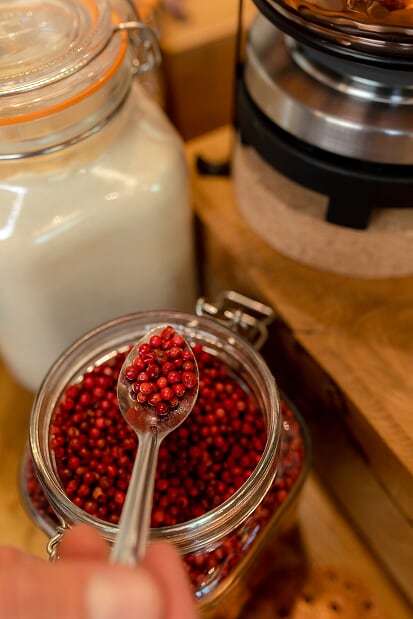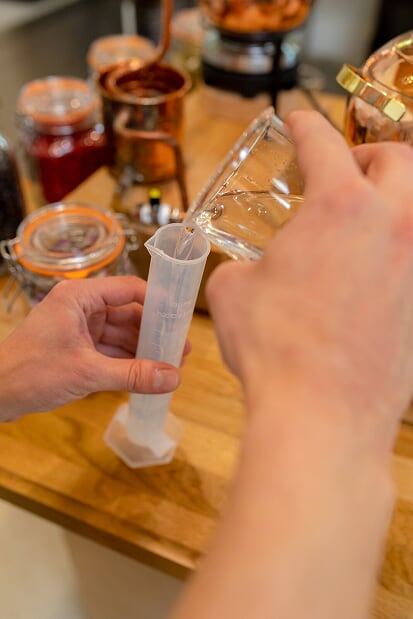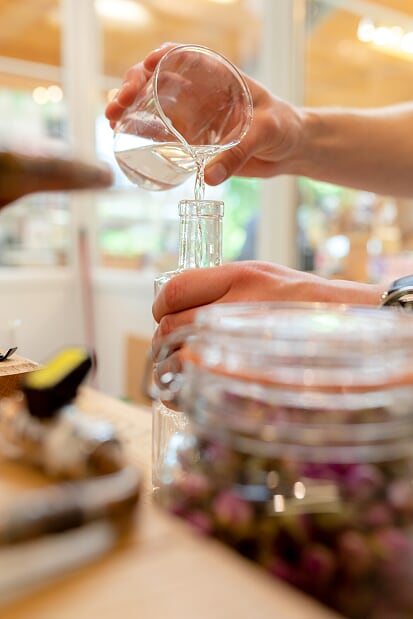 Guests will see the process of producing gin on these small stills from start to finish, and mix the botanicals themselves, watch as the spirit passes through the still and is collected (and even sample the spirit as it leaves the still) and then label their bottles.
We have an onsite label printer and design software, so guests can quickly and easily produce their own label for their bottle(s) while they are waiting for the gin to be produced.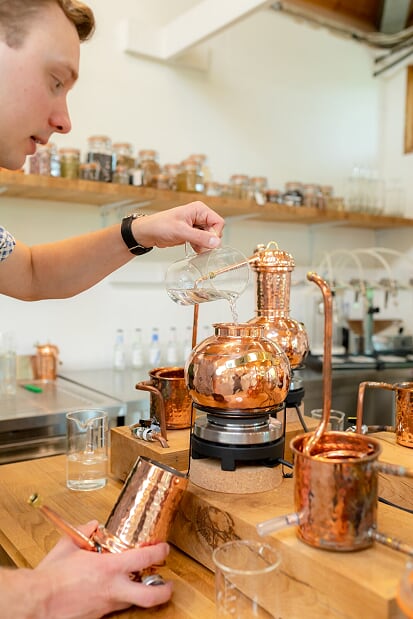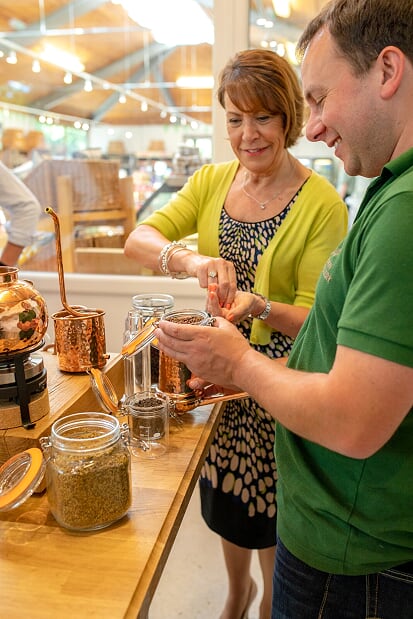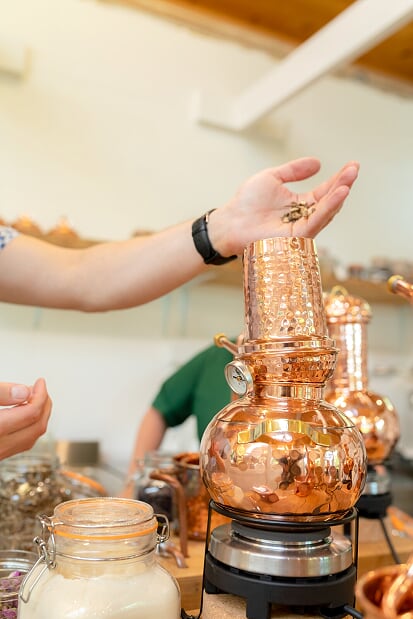 Devon Distillery has been producing spirits since 2013 and moved into gin production in 2017 with their mobile gin operation – Still on the Move. Ginny, the mobile VW carrying the still, was a frequent visitor to the shops at Dartington, producing the Elmhirst gin for the shops, and this soon lead on to thoughts of a more permanent site within the shops estate.
Cosmo Caddy, the founder of Devon Distillery, was thrilled to have an opportunity to have a site on the Dartington estate and the Shops are a perfect location. The founders of the Dartington Estate, Leonard and Dorothy Elmhirst are also the great grandparents to Cosmo. "Being able to be here on the Estate, where I have been visiting for all of my life, is a wonderful feeling, and I'm proud to be producing quality products and experiences that I hope Leonard and Dorothy would proud of."