An interview with Rob Cross
An interview with Rob Cross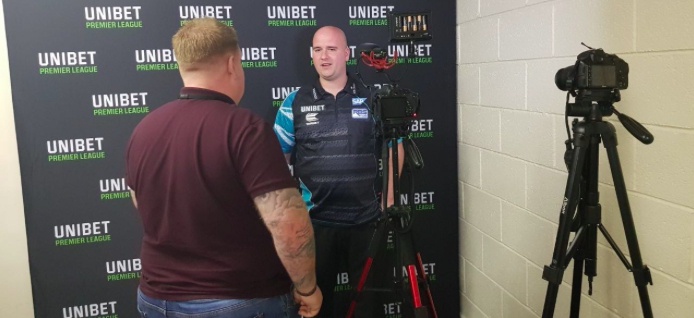 World Number two Rob Cross says playing in Exeter was "fantastic" and hails the thousands of fans in attendance.
The ten best darts players in the world competed in Exeter yesterday (29th February 2019) as the annual Unibet Premier League darts returned to the city.
World number two Rob Cross, who was emphatically beaten against defending champion Michael Van Gerwen last week, returned to winning ways with an impressive victory against Gurney - his second win of the campaign. With the crowd in his corner, the worlds number two stormed in front early on and maintained his encouraging momentum throughout to secure the highly entertaining 7-1 victory.
Watch his post match interview below