Exeter Roundtable Charity Fireworks display 2019!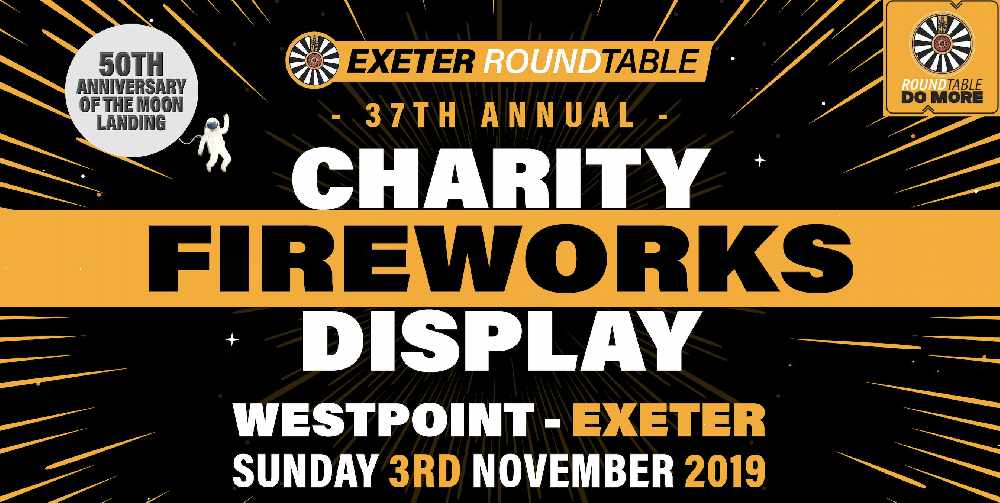 Join the Radio Exe crew on Sunday 3rd November for Exeter's biggest fireworks display at Westpoint!
As well as the "Largest pyro-musical charity firework display in Devon" being put on by the masters from Sonic Fireworks, there is also a large fair with many thrilling rides, a range of food and drink stalls and ample free parking.
Westpoint work in close conjunction with Exeter Round Table and are generous in donating their facilities for free. The event is run on a volunteer basis with all profits being donated to local charities. In the last two years more than £35,000 has been raised for local charities from the event.
Gates open from 5:30pm with the fireworks starting between 7:30pm and 7:45pm. To purchase your tickets for this year's event, CLICK HERE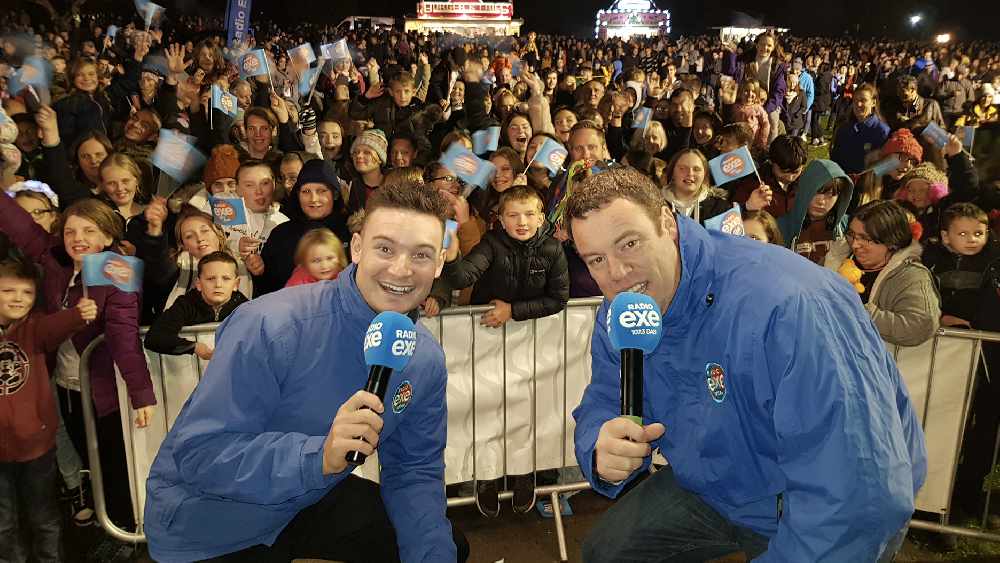 Ashley Jeary and Ben Clark hosted last year's event
Since moving to Westpoint, Round Table has seen the event grow from strength to strength. Westpoint has proven to be a perfect venue, being situated just a few minutes off the M5 and only 10 or so minutes from central Exeter. The vast Westpoint site has meant the number of fairground rides has grown considerably in size with some fabulous fun and breathtaking rides!
Stagecoach are offering a special return fare of £2 per person from St David's Station, City Centre and Sowton Park & Ride. 9W buses will be running every 15-20 minutes, and returning from Westpoint at regular intervals. These buses have proved incredibly popular in past years as the buses have priority entry and exit from Westpoint. You can find full bus information HERE.

Watch some short highlights from last year's spectacular event in the short video above.
If you are arriving by car, please allow plenty of time to park and pass through the ticket gates before the fireworks go off between 7:30pm and 7:45pm. There is ample FREE parking, but be sure to arrive early or expect on-site queues from the 5000+ spectators!
Sparklers are not permitted at this event. The fun fair and the food and drink stalls will remain open until 9:00pm.
For more information click here www.exeterfireworks.org or follow Exeter Round Table on social media: