Hospiscare Coffee Morning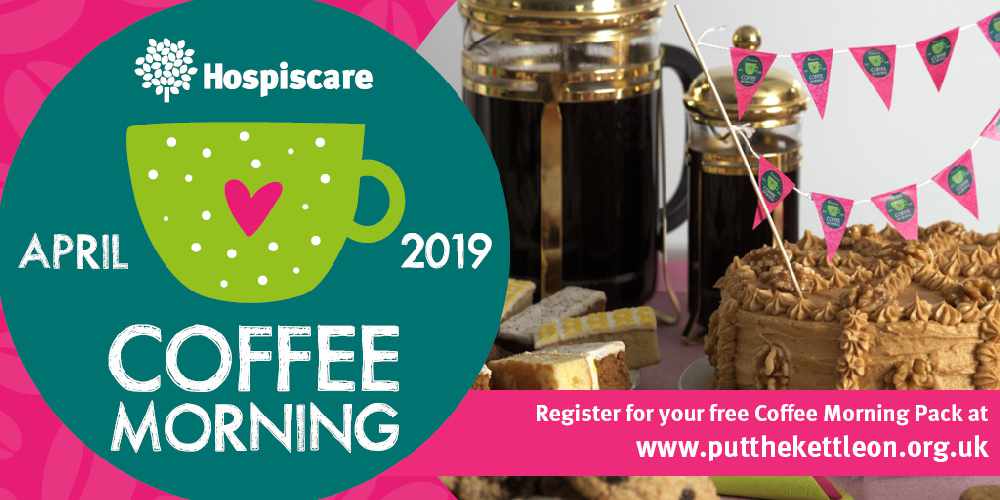 Could you put the kettle on for Hospiscare this April?
By simply gathering your family, friends and work colleagues together to eat some cake in exchange for a donation, you could help Hospiscare to continue supporting over 2,000 patients throughout Exeter, Mid and East Devon.
What can you achieve?
£60 can fund a first 2 hour Community Nurse visit to a patient at home

£120 can fund a 7 hour nurse shift on the ward at Searle House

£216 covers a year's cost of a Volunteer Care Navigator, who is with a patient from diagnosis through to the end of life

£650 pays for a 24 hour stay for a patient in the ward at Searle House
To register or to find out more, call the fundraising team on 01392 688020. Or email fundraising@hospiscare.co.uk or visit www.putthekettleon.org.uk
Click on the video below to see Kirsty talking to Medical Director, Becky Baines about her experiences using Hospiscare's services, how she talks to her daughter about her illness and preparing for the future.