Mousetrap at the Exeter Nothcott Review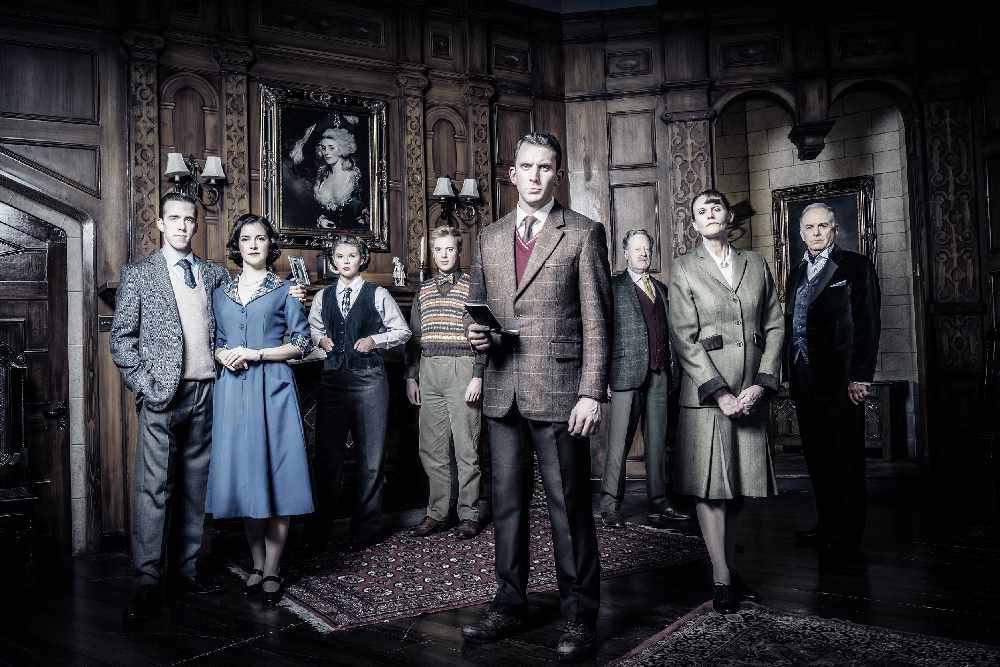 Credit: Johan Persson
May 2019
Reviewed by Jamie Taylor
Lights soften into a black out Three Blind Mice is whistled around the auditorium as the play opens, soon followed by an almighty scream. We're in. The murder of Maureen Lyon has taken place. But who did it? Strap in for two hours of twists and turns, ups and downs and second-guessing yourself in this national tour of the West End classic that's been running for more than 65 years.
Merely a minute after Mrs Lyon's cold-blooded murder we're introduced to our first two suspects, Mrs and Mr Ralston; an English couple who married quickly and have been by one other for just over a year. They're the owners of Monkswell Manor Guest House – the perfect place for a killer to lay low and strike again. Mrs Ralston is dressed in the described murderer's clothing. Mr Ralston is similarly attired, and this becomes a set theme with all the suspects.
Christopher Wren is the first guest; a strange but charismatic man who puts you on edge, whilst being funny and very camp and played by a wonderful Lewis Chandler on his tour debut. He's creepy, slight and has a haunting chuckle.
Once suspicions are heightened, in walks Mrs Boyle; a stubborn, awkwardly hard-to-satisfy woman who moans before she's even in the door. Played by Gwyneth Strong, she's very voice stress and opinionated throughout. However, she becomes very quiet once the sergeant starts questioning her.
Next, we have Major Metcalf a retired solider from the army, who reveals very little. Now why might that be?
A strange, aloof, woman who speaks about her horrific childhood experiences arrives shortly afterwards we are told her name is Miss Casewell played very convincingly by Saskia Vaigncourt-Strallen. Finally, Mr Paravicini arrives hoping for a room as his car has overturned in a snowdrift. He appears to be affecting a foreign accent as well as make-up.
Lastly, we have Detective Sergeant Trotter who is added into the mix after a link is spotted between Monkswell Manor and Mrs Lyon's home in London. He's the one that asks the questions and then starts pointing the finger. Played by Geoff Arnold this dialogue-heavy role is crucial to the second half.
There may be the debate that this plain, non-flashy old-fashioned play is of somewhat of its time. However, Agartha Christine's script is executed swiftly by all. It still seems engaging with the audience still gasping when the murderer is finally revealed. However, it's still the same after all these years with it's simple yet realistic production, set and strong performances and majorly cheesy ending.
So, you may be asking yourself, who killed Mrs Lyon. Well you're going to have to find out for yourself.
The Mousetrap runs until Saturday. Find out here where it goes next.