Nativity the Musical at the Theatre Royal Plymouth review
Entertainment One, Ramin Sabi and Belgrade Theatre Coventy
November 2019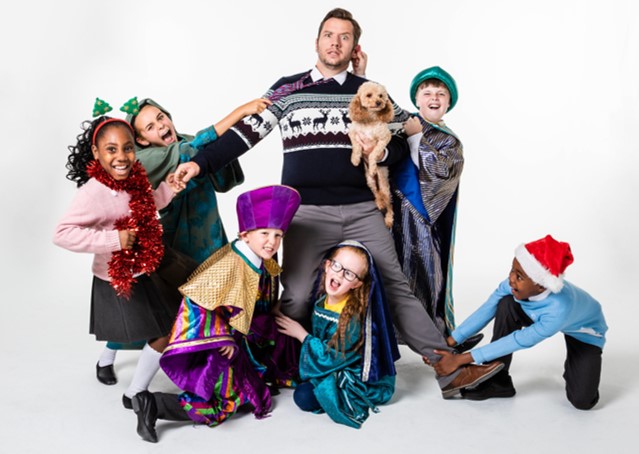 Image: Oliver Rosser
Reviewed by Jamie Taylor
With only a few days until the countdown to Christmas, Devon is getting festive as the Lyric says hello sparkles and shines as Nativity the Musical arrives ahead of its third year in the West End.
Mr Poppy takes the reigns narrating a quick whip through the recognisable plot. Mr Madden teaches at St Bernadette's School and hates Christmas because his girlfriend left him near the big day. Soon he's tasked with directing the school's best nativity play, but has no belief in himself or the children until Mr Poppy, a teaching assistant, arrives.
Mr Poppy (Scott Paige), the star of the show is incredibly good at narrating and simultaneously playing this overexcited, class-clown, man-child who in real life would never be allowed into a classroom. A comic lead with infectious energy, he keeps the audience laughing with pantomime-like gags.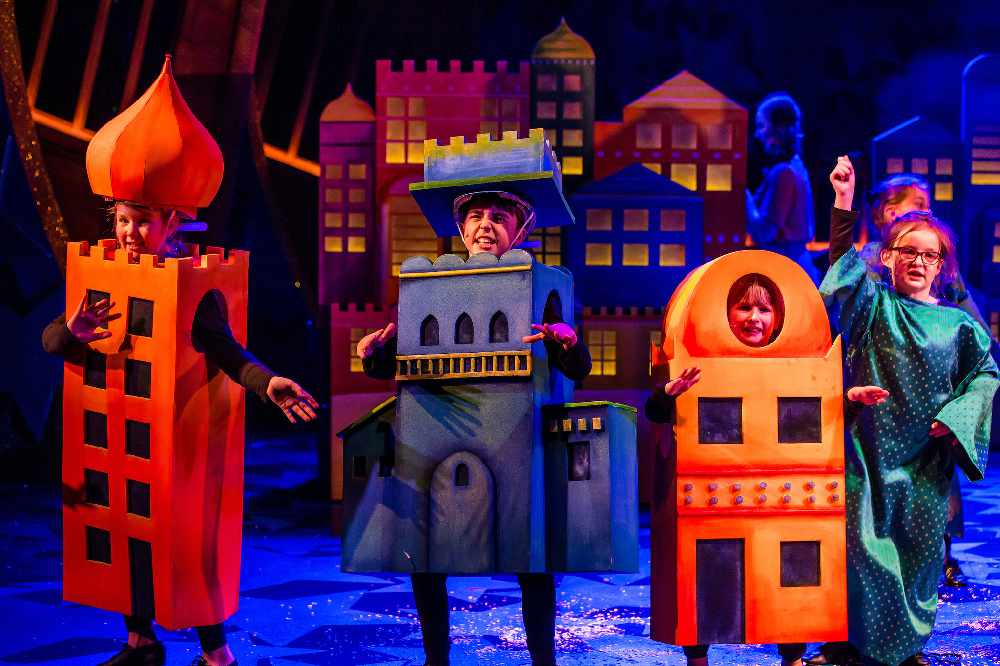 Image: The Other Richard
On the other side we have Mr Poppy's polar opposite Mr Maddens (Scott Garnham) a fed-up sensible teacher who's tasked with maintaining his hyperactive teaching assistant. Both work in tangent as they play off each other effortlessly. Jenifer Lore is Mr Madden's one-time girlfriend played by Ashleigh Gray whose singing voice is absolutely stunning.
It's a nice touch to give local children the chance to perform with the cast of St Bernadette's. Fifteen youngsters make up Mr Shakespeare's Drama Club from Oakmoor School who rival St Bernadette's with their nativity. They certainly showcase future talent and personify a central message that every child is special and talented.
Writer and director Debbie Isitt has adapted her Christmas film brilliantly, teaming up with Nicky Ager for a repertoire of catchy tunes. If you're going because you're a Dani Dyer fan – she's never really on stage for more than a few minutes, she just pops up here and there playing a big-shot Hollywood producer which feels like a cameo with a bunch of Love Island references here and there. She plays this well … but Dani's singing was a bit dyer.
If you are a fan of the film, then you must see this heart-warming and hilarious show. Nativity's first night in the south west received a standing ovation and a lot of sore hands from continuously clapping when the characters finally put on their Nativity.
Nativity the Musical moves from Plymouth to Southampton and then London.