The Life I Lead at the Exeter Northcott
February 2019
The Exeter Northcott & Johnathan Church Productions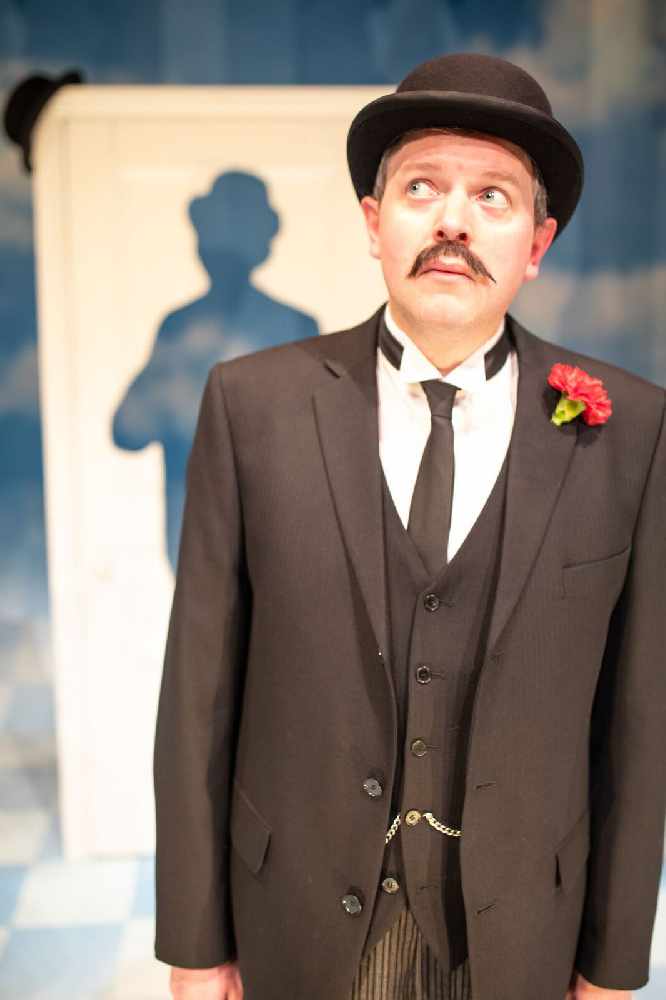 Imagine: Piers Foley
By Jamie Taylor
You might think you know the actor David Tomlinson on screen. He played iconic characters, such as the father, Mr Banks in Walt Disney's film Mary Poppins. But what was his life like once the cameras had been switched off?
Audiences at the Northcott found out just that, with writer James Kettle's spanking new theatrical comedy 'The Life I Lead' brought to life by Tomlinson's doppelganger Miles Jupp, (especially once he dons a bowler hat). Tomlinson didn't live the glorious Hollywood life style befitting a huge star of the times. Home life dealt him some ununexpected and tragic challenges;t his first wife and her children committed suicide, his son Willie, much loved, had autism, not as widely understood in the post-war period, and his father had a second, secret family Mondays to Firdays. Poor bloke.
At the beginning a much older Tomlinson says hello to the audience; it's almost a pantomime as people in the auditorium return his greetings. The story is Poppins-heavy, but starts at the very beginning – it's a very good place to start - the childhood pretentions to acting which Tomlinson's father initially finds puzzling. Their polite, formal, upper-class relationship and father's propensity to explain everything with a reference to Napolean, providing fine comic vignettes. Jupp switches between characters in Tomlinson's life along the way, and in both acts sings 'The Life I lead' – the title of the show.
With the brave decision to bring David Tomlinson's life to the stage, no wonder Miles Jupp was the performer to do it. He simply looks the part, comfortably owns the stage and is an adept storyteller. He flourishes with in his first one-man theatrical show – he can simultaneously control and cracking up an audience.
James Kettle's script is the backbone of the drama; the jokes and humorous anchors are planted early for them to blossom through the duration. It's a neat structure in which plot points are later satisfied, and jokes are recurring or have a memorable pay-off The full truth as the plot develops isn't given away too early, leaving you wanting to know more. It's a nifty device to keep the time-hopping structure afloat.
Overall the show contrasts from laugher to lament as it narrates Tomlinson's life;. Be prepared to be shocked and see a very different side to the "screen's quintessential Englishman" as you're taken on the life he led.
The Life I Lead goes onto: Chichester, Scarborough, Manchester, Nottingham, Doncaster, Norwich, Oxford, Bury St. Edmunds, Birmingham Rep, Salisbury, London and Guildford.