The Red Shoes at Theatre Royal Plymouth: REVIEW
Matthew Bourne's New Adentures production
Theatre Royal Plymouth, November 2019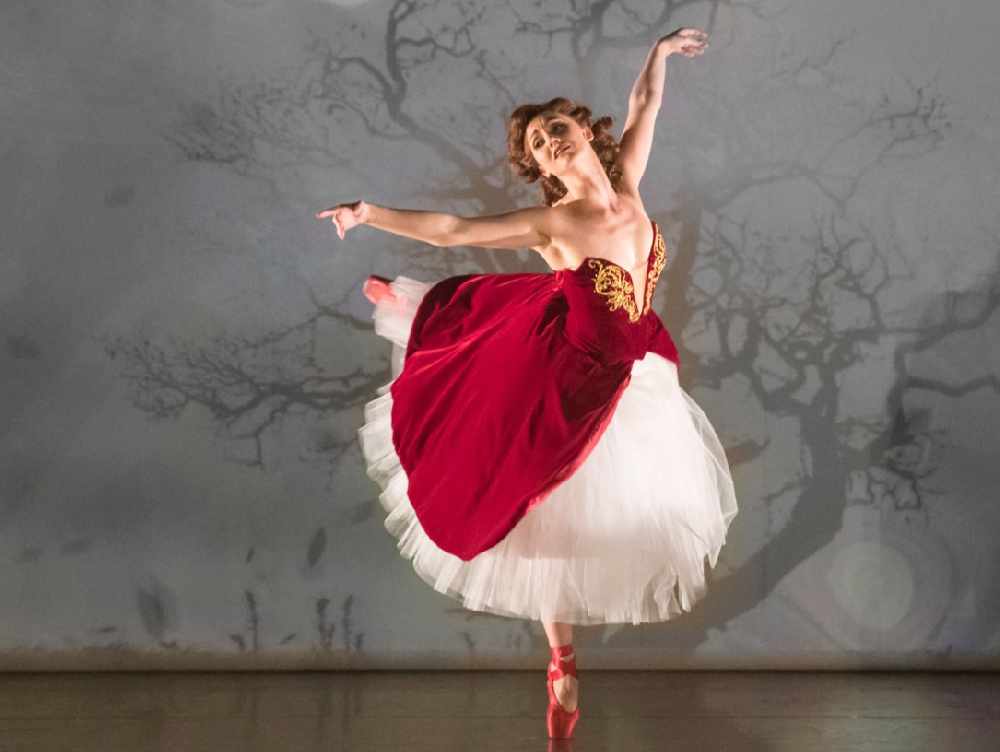 Credit: Johan Persson
Review by Paul Nero
Beautiful. If Matthew Bourne's shows can be summed up in a word it's beautiful. But also inspired, energetic, persuasive and compelling. Here's a dance company choosing a story about dance, a less well-known fairy tale that's famously also Martin Scorsese's favourite film, and bringing it to life on stage for the 21st century. You may not know Hans Christian Andersen's Red Shoes, the story of a girl cursed to dance after donning inappropriate footwear in church. Even cutting off her feet doesn't halt the dancing shoes. We're more than 70 years on from the film, which ended as this production does (spoiler alert) with ballerina Victoria's locomotion curtailed by a locomotive. So here's a story that deserves reimagining. Reimagination is New Adventures Productions signature dish.
It's touring now just as a new production of Michael Fryan's 1980s farce Noises Off opens in London. They're of a type. Front stage / backstage. We see the show, then we see the show being made. The rehearsal and backstage billygoating are, in both, funny and revealing. Noises Off is the eighties. Red Shoes is the forties. Here we are nearly in the twenties harking back to stylish eras and adored stories. Like Cinderella, ballerina Victoria will go to the ball. Wearing the ruby slippers from Oz. Like Christine getting her chance to sing for the Phantom, her break comes by the indisposition of the star, in this case the prima ballerina's dislocated ankle. All familiar stuff. All newly done.
Without exception, the dancers are brilliant. It's impossible to give credit here, because the ensemble changes nightly, but let's assume brilliance all round, regardless of which cast performs. Funniest routine is the dance-like-an-Egyptian pairing, which we see in Devon in the week when a critic in a national paper asks whether ballet has a race problem. That Chinese routine in The Nutcracker, all conical hats, ragged trousers and pointing two fingers in the air (not the two you may be thinking of now). The Moor in Petruska. Lazy, stupid and prone to violence, it's alleged in a well argued piece that accepts audiences don't like ballets purged of anything that could be offensive. So if you're nervous about seeing pantomime Egyptians straight off a prehistoric freeze, the Red Shoes may not be for you. However, it was undoubtedly the star element for many in the packed audience in Devon this week.
New Adventures Productions do pack them in. The people who think crisps and boiled sweets are best opened loudly and regularly, but only during the quiet bits. The woman with whooping cough; do get better soon (and preferably at home). And welcome to the baby, happy and gurgling. It's commendable to introduce children to the theatre young. Apologies to all if some of us in the circle were getting a bit tetchy though.
So not only was the performance on stage. It was all around the auditorium too. However, you may wish to do something before you see this show for greater enjoyment. Watch the 1948 film. A longer shot: read Hans Christian Andersen. An affinity with the story will enhance your night, but be in no doubt. This is an enjoyable show when you simply watch what's put in front of you. Just ignore everyone around you.
Matthew Bourne's The Red Shoes heads from Plymouth to Salford and then to Sadler's'Well, London