The Lady Vanishes at the Exeter Northcott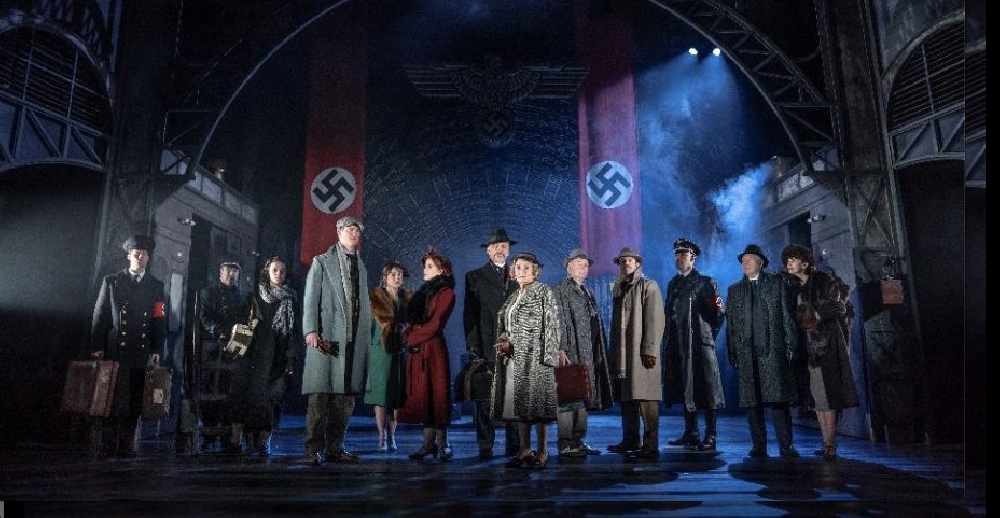 By Ollie Heptinstall
For some production companies, the prospect of doing justice to the work of the great Alfred Hitchcock may be a daunting task, but theatre-goers at the Northcott need not have been concerned, in this slick version of The Lady Vanishes.
When young socialite Iris' (Scarlett Archer) travelling companion disappears, she's puzzled to find fellow passengers deny having ever seen her. But with the help of musician Max (Nicholas Audsley), in spite of his initial rudeness, she turns detective and together they work to solve this mystery.
Topical at times, "What's happening in England? Raining I expect," the classic thriller features all the right doses of suspense and good-humour, complimented by excellent staging. Not least the impressive dual-boothed train carriage where the majority of the performance is held.
Experienced actors of stage and screen Gwen Taylor and Andrew Lancel, who were incidentally mother and son in Coronation Street, are reunited here, and prove an ideal foil for lead sleuths Iris and Max.
And then there are fellow passengers, and jolly good chaps, Charters and Caldicott (Denis Lill and Ben Nealon, complete with impressive moustaches) supplying the jovial quips and a fountain of cricketing knowledge that might impress even Geoffrey Boycott. It all makes for an enjoyable night, a sentiment audibly shared by those in the stalls.
There could be an improvement in the fight scenes, which were a little slapstick at times, but this isn't the new James Bond film, and the piercing firearm sound effects certainly shocked a few in the crowd.
If Bill Kenwright's name at the top of the programme is an assurance of quality, this performance certainly won't have done anything to dispel that reputation.
The Lady Vanishes at the Exeter Northcott runs until Saturday November 2.