Radio Exe is five years old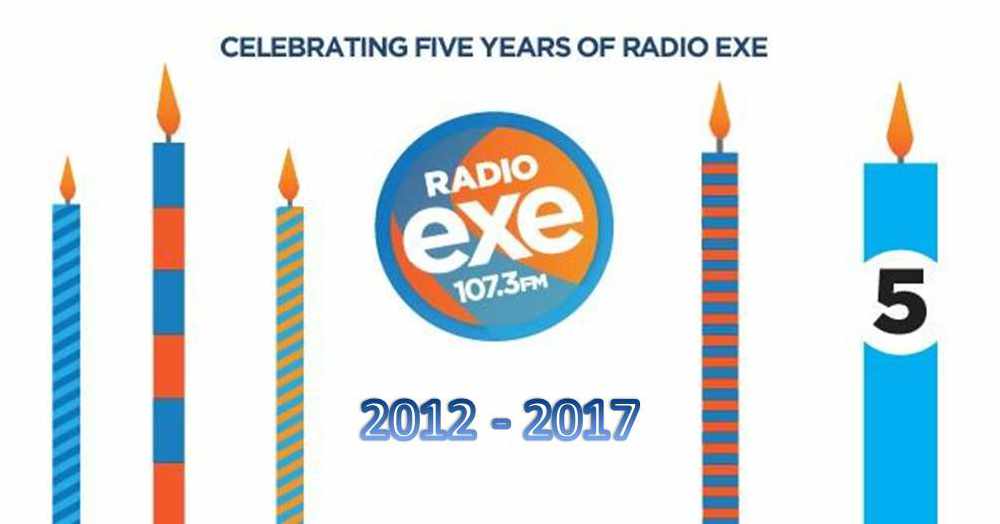 We're five!
We launched on 10 January 2012 at 7.55am when Ben Clark played 'River of Dreams' by Billy Joel.
Since then, we've supported community organisations and charities by promoting their events widely. We've covered stories such as the Queen opening Exeter University's forum building, the Dawlish railway closure and the Royal Clarence fire. And we've increased listening by 80 per cent since the days of Exeter FM, the London-based company that used to run the station.
Today 30,000 listeners tune our way every week. If you're one of them, we'd like to say thank you. If you know someone who isn't, please ask them to give us a try. Other commercial stations in Devon have turned into outposts of stations in the past five years, so we appreciate the support of our listeners and advertisers in helping to keep Radio Exe local. Without you, we wouldn't have made it to five. So thanks from all of us at Radio Exe.

Go back in time to 2012 and check out our photos from our launch day by clicking here.
Plus check out our launch video here.