Animal Farm review
Animal Farm review
Children's Theatre Partnership & Birmingham Rep
At Theatre Royal Plymouth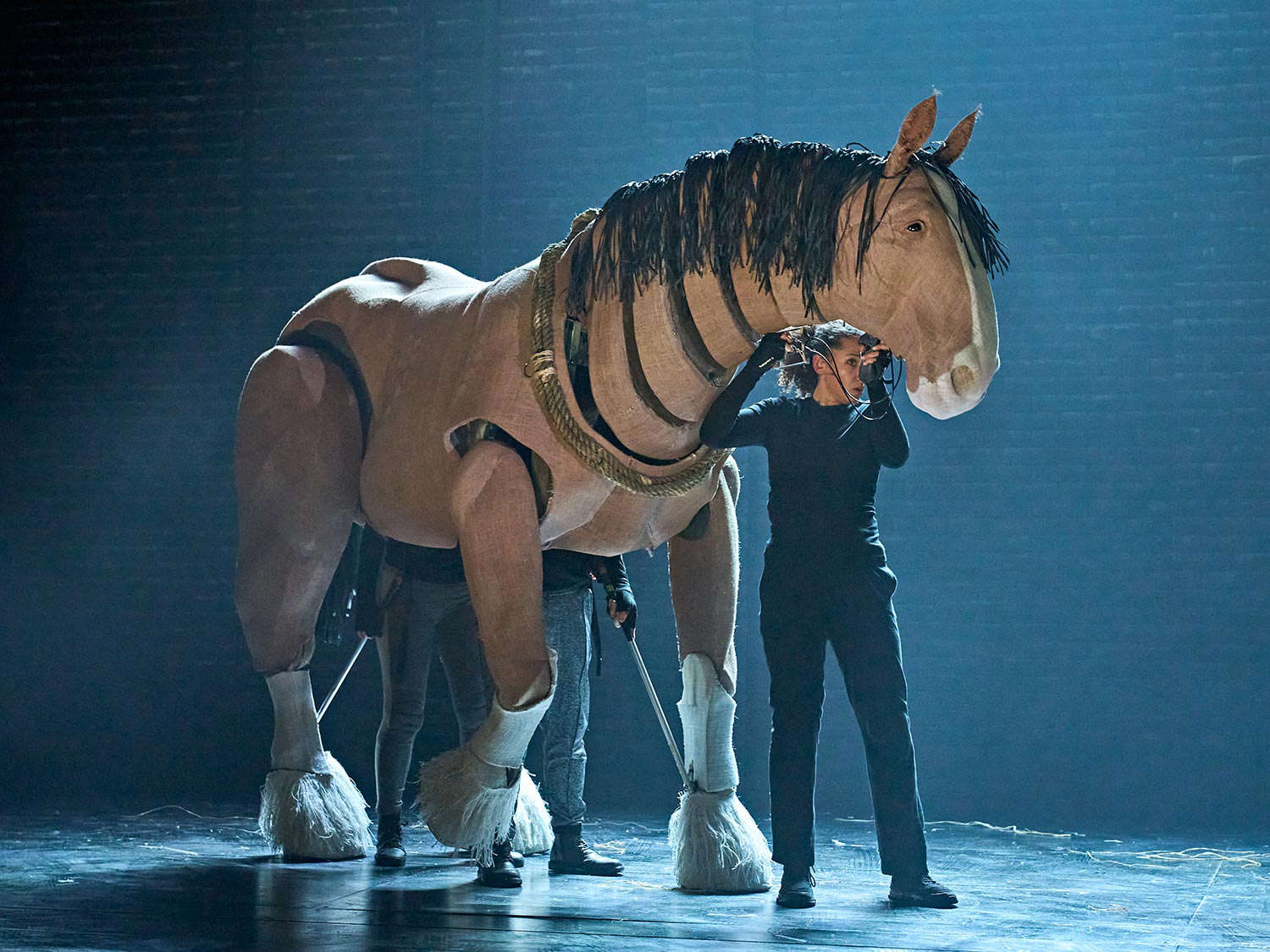 The compelling depiction of George Orwell's Animal Farm is directed by Robert Icke and proved hugely striking with members of the audience, of all ages.
The book, although written in 1945, still shares parallels that are still apparent in today's society.
The beginning of the performance was strong and left a lasting impression on the audience. We first meet angry farmer Jones as the uproar begins.
The puppetry style is very similar to the production of War Horse. The puppeteer's skills were incredible and incorporated immense detail, down to the grunting of the animals and the animal like movements too. The physicality of the animals helped portray the characters clearly and impactfully, giving them human like personalities, to which the audience grew attached.
Interestingly, the only human character present throughput the whole play is farmer Jones, who is not the main protagonist within this play, and the reference to the rebellion was based upon Russian revolution.
The plays characters feature a pair of flapping pigeons, bickering hens and power thirsty argumentative pigs. The quarrelling of the animals only amplifies the decisions they later take on the farm.
At the start of the play the seven commandments are stated. One of which suggests every animal is equal. However, as the story progresses a sense of change arises within the farm. The three pigs become far more authoritative over the rest of the animals on the farm, which leads to a divide. The hypocrisy of the leaders within animal farm inevitably becomes their downfall.
Animal Farm now moves onto Liverpool, Canterbury, London, Wolverhampton and Bromley.