Carer of the Year
Carer of the year sponsored by Select Homecare



Who do you know who goes out of their way to care for someone, or for yourself? Ever wondered how you could thank them for the support they've shown? Why not nominate them now for Carer of the Year Award? Sponsored by Select Homecare, "providing tailor-made support to enable me to live my life, my way." We'd love to honour the work they've done to help others.


The 2014 Carer of the Year winner:

Kathy Irwin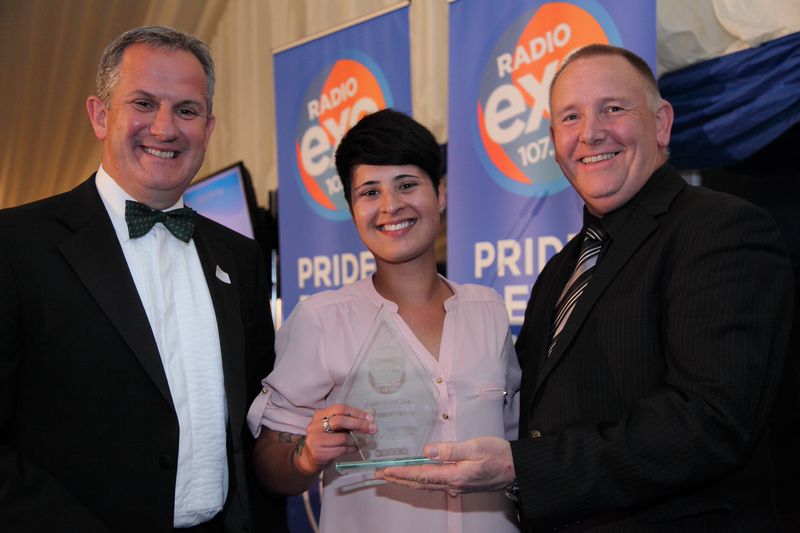 of Exmouth

Nominated by Shane Cutts. Shane suffers from mental health problems, Kathy is his carer. He wrote to tell us of the on-going support and care she provides for him on a daily basis, whether to help him overcome mental challenges or simply being there as a friend. "She is a very kind and caring person. She understands me".

It takes a lot to be a carer. And it sometimes means that those ones we care for find it difficult to write the nomination. However Shane who lives in central Exeter, had no problem nominating his carer Kathy. Shane has a mental health issue and needs regular support. Katherine is the one who's there for him. Not only is she kind and caring, Shane says she understands him. She sets him goals. She makes sure he can work to achieve them. Furthermore, Sean is gay. In this day and age, that shouldn't make a difference, but Shane's mental health issues make that another thing that sometimes needs explaining. And who's there to support him? Katherine Irwin. Carer of the Year.