Lemon Fest Review 2018
LemonFest, Newton Abbot, June 2018
By Josh Crooks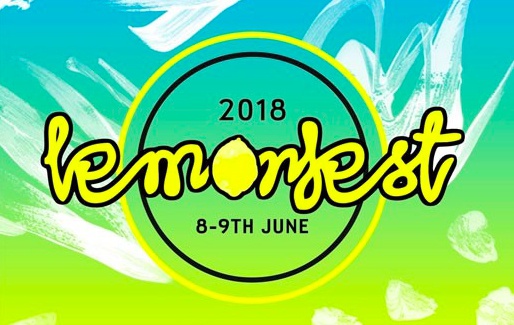 Visiting Lemon Fest for the first time can be daunting for the shy and nervous, but only if one let's it be so. From Friday evening to the early hours of Sunday morning, campers, performers and attendants have jigged to hip hop, rock 'n' roll and disco at Newton Abbot Racecourse.
2018 treated guests to chocolate-melting sunshine, making them ready for 11:30's kick off: it was simply too hot to stay in the tent. The atmosphere was one of hype and festivity as one would expect: like Duff Man from the Simpsons - basically "just Par...TY!".
The SugarHill Gang, hip hop to the core, visiting "all the way from AMERICA!" expressed frustration at having "intermitting beats" with the nearby disco: not that it stopped them. However Animal Folk Bert Milliar commented that: "The less we try, the better it sounds". The band is finishing vegan/animal rights themed songs, with the Reading Festival in Glastonbury in mind for a future visit.
Along with main stage performers Jurassic 5, they were Saturday and Sunday night headline acts respectively. Other bands such as the Devon duo Sound of Sirens held the high notes from the opening of the main event on Saturday morning. Band members Abby Martian and Hannah Woods are devoting their time to their new album scheduled for "a hopeful" January release.
With friendly bands on and off stage giving it their all into the music, the days felt a blur. The only downside were people's laziness and wastefulness: the racecourse left covered in rubbish and plastic cups once the majority of camper had left on Sunday. The only "improvement" one could suggest about the music was its overlapping between stages that meant it became rather annoying to the ears.