The Diner
THE DINER
Sundays at 5pm
with Vanessa Cobb
Sponsored by @34, the Exeter College restaurant



Muhammed Ali, Oscar Wilde and Michael Palin are coming to dinner in Exeter.
They're guests of three of the region's leading decision-makers who have been invited by Radio Exe to host an imaginary meal, each choosing eight people, real or fictional, alive or dead, that they'd like to spend an evening with.
Exeter City Council's CEO Karime Hassan, Exeter College principal Richard Atkins and Tiverton & Honiton MP are themselves the guests of presenter Vanessa Cobb at The Diner to be broadcast on Radio Exe over the next three Sundays at 5pm. As well as gathering their perfect party guests, the three interviewees have chosen eight pieces of music to accompany their meal.
With other dining guests including William Wilberforce (enjoying a meal with Neil Parish), Hillary Clinton (dining with Richard Atkins) and Malcom X (joining Karime Hassan), security at the three dinners (thought to be at the @34 fine dining restaurant at Exeter College which trains talented chefs of the future) was understandably tight.

THE GUESTS

Sunday 14 December: Exeter City Council chief executive Karime Hassan is Vanessa Cobb's guest at The Diner. Karime outlines how he moved from his roots in Wales to become CEO of the city council, and how his enduring love for rugby has transcended his life.

To listen to the podcast of this episode click here:


Sunday 21 December: Exeter College's principal Richard Atkins visits The Diner to greet his eight guests and play eight of his favourite tracks.

Sunday 28 December: Tiverton and Hontion MP Neil Parish is at The Diner this week explaining what drives him, and why his labrador has yet to win Parliamentary dog of the year.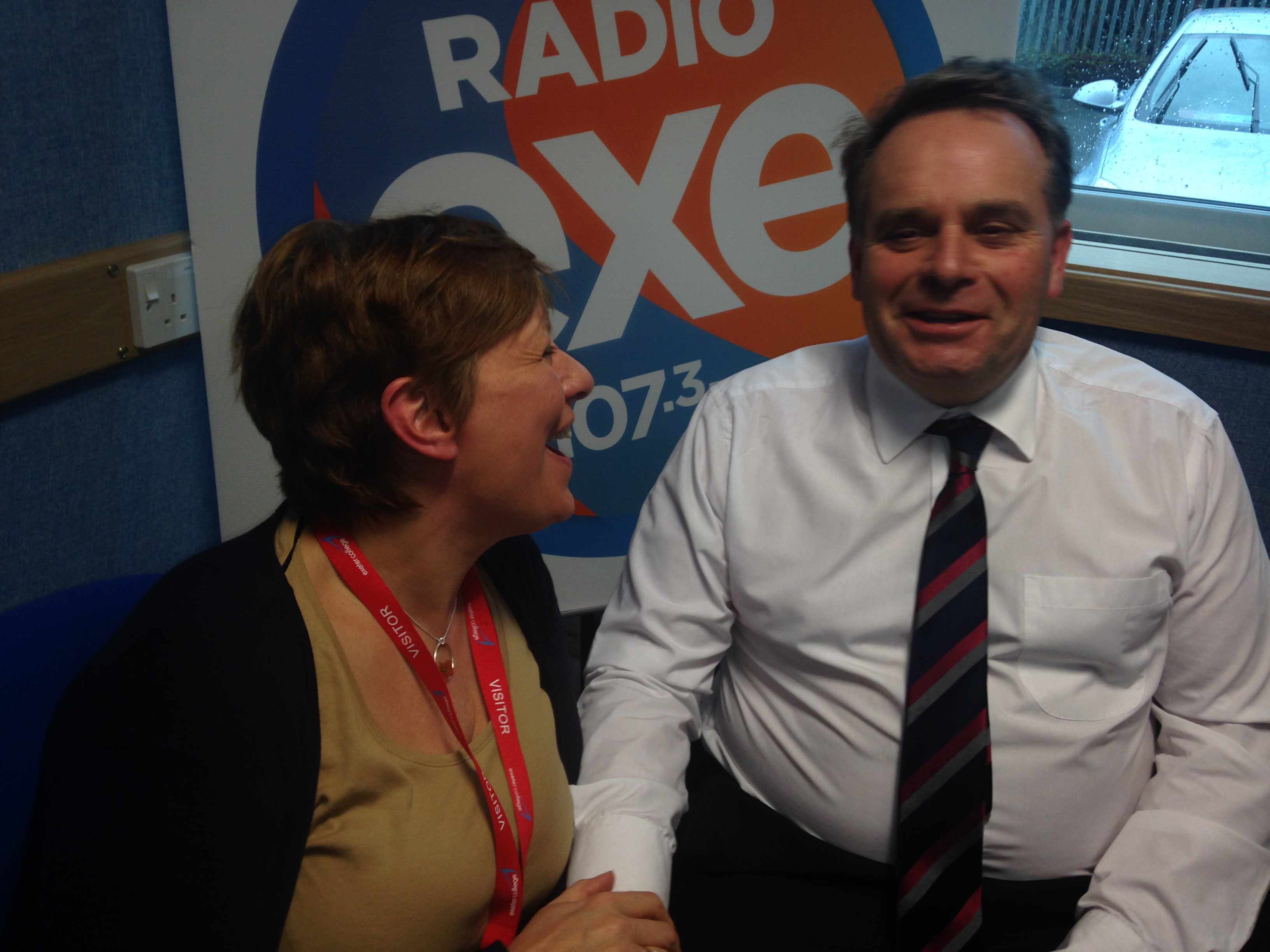 @34 is Exeter College's licensed restaurant open for coffee service from 10am and lunches from 12pm Monday to Friday term time and for three course fine dining evenings on Wednesday and Thursdays.
Experience the best chefs of the future, including the prestigious Michael Caines Academy students and outstanding service in the modern restaurant based in the Lawrence Building on the Hele Road site, Exeter EX4 4JS.
Reviewed by the Devon Food and Drink Guide 2013-2014 the restaurant is proud of the high quality cuisine it serves "@34 is a true culinary delight run by budding young chefs and enthusiastic waiting staff. Your tastebuds will be stimulated by the range of textures and flavours… all this can be accompanied by a glass of delicious yet affordable wine. These are some of the most talented young chefs in the region, so for a taste of tomorrow, visit @34 today."
To book please email
thirtyfour@exe-coll.ac.uk
, ring 01392 400334 or visit
www.exe-coll.ac.uk
to see sample menus.