The new stars of the South West RNLI dog safety campaign
On Monday 30 July, the RNLI are revealing the stars of their new dog safety campaign in the south west.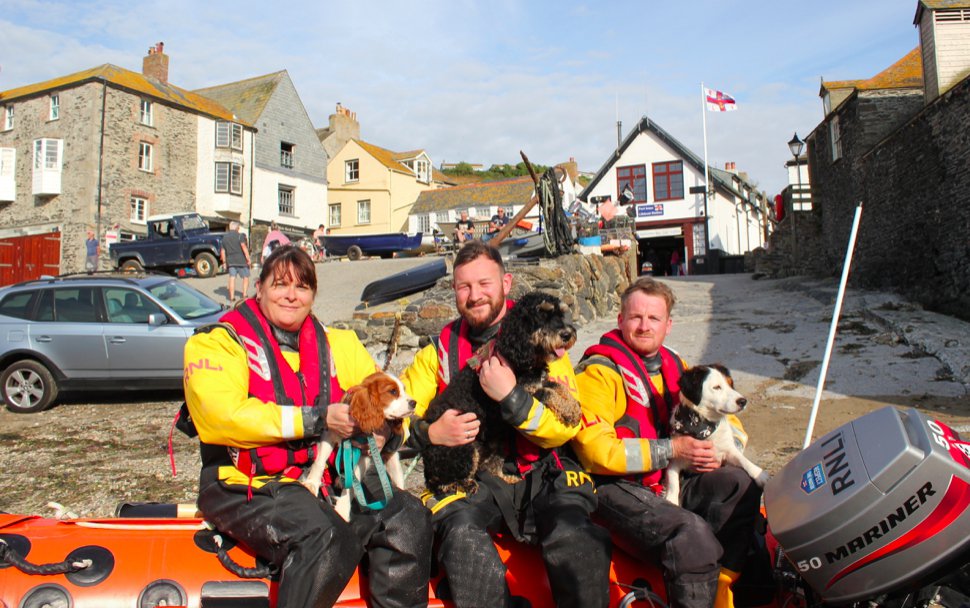 The RNLI Top Dog campaign ran at the Royal Cornwall Show and offered dog owners the chance for their canine companions be featured in the RNLI's new dog safety messages. Each dog had their photograph taken which was then superimposed with a safety message for owners to follow.
294 dogs were photographed at the Royal Cornwall Show with Dash, a cavalier king Charles; Buddy, a cockapoo; and Louie, a collie cross, chosen as the top dogs. Dash, Buddy and Louis will be featured in RNLI dog safety posters that will be put out across RNLI social media channels in the south west throughout the school summer holidays.
Simon Rafety, Buddy's owner, said: "Seeing the RNLI stand at the Royal Cornwall Show was the perfect opportunity to get involved with a great cause – especially as we live in the south west. There are so many beautiful walks all around our region but there are some really dangerous spots within them which is why the RNLI's safety messages are so important.
"It's great to have our furry friends on board with this campaign and keep an eye out for their faces across social media throughout the summer. Please share their posts to spread these messages throughout the south west and remember that we think you're a Top Dog, don't risk your life."