Happy Meal Review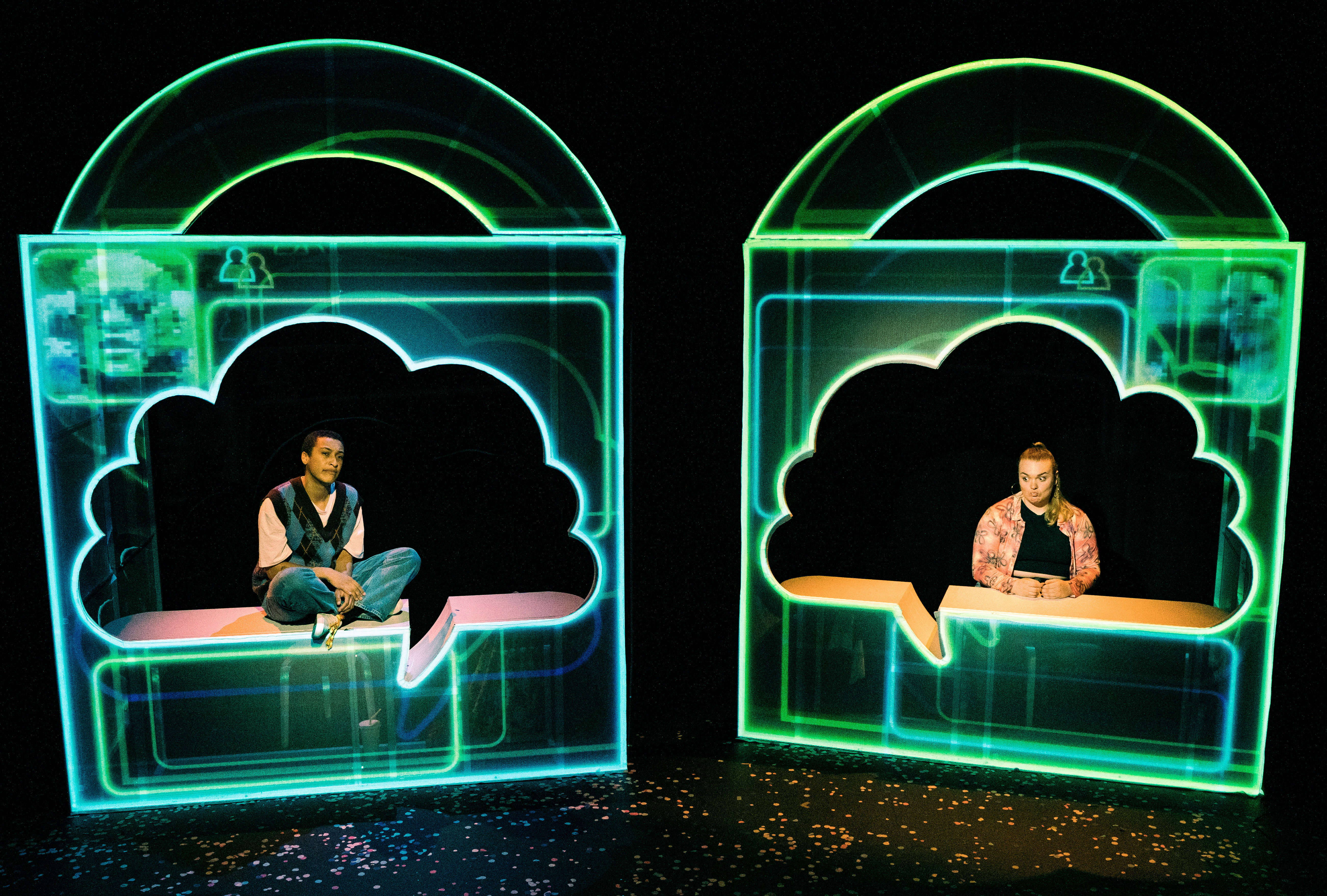 Happy Meal - Sam Crear, Allie Daniel 2 (courtesy: Lottie Amor)
Review by David Marston
BLINK and you'll miss it. And that would be a shame.
Hot from its success at the Edinburgh Fringe, Happy Meal brings its uplifting and optimistic LGBT+ message to Devon for an all-to-brief run.
Tabby Lamb's glass-half-full play is a two-hander that in polarised times, proudly raises trans visibility - ironically by being set in the virtual world where visibility can be hidden.
Sam Crerar and Allie Daniel play two people whose friendship begins online in the 1990s, playing Club Penguin. These are sensitive and thoughtful and deeply felt performances.
As social media develops (MSM, Facebook…) so does their friendship, evolving into something stronger as they begin to come to terms with their own identities - and crucially - reveal them.
Will they ever get to meet? In director Jamie Fletcher's assured production, both like the idea, but know that meeting In Reall Life (irl) is different from the obfuscations available in the virtual world.
This is HeartStopper territory. It doesn't skip over the minefield of issues involved in their lives but it shows happiness too and offers more than just a sliver of hope and happiness.
Ben Stone's set and Daniel Denton's video are deployed to beautiful effect in creating the online worlds that these two journeying people inhabit.
In a post show discussion, producer Steven Atkinson suggested that this was the start of a journey for the well-received production. Could we see it on TV? It's going to warm a lot more hearts if it does.