Sleeping Beauty review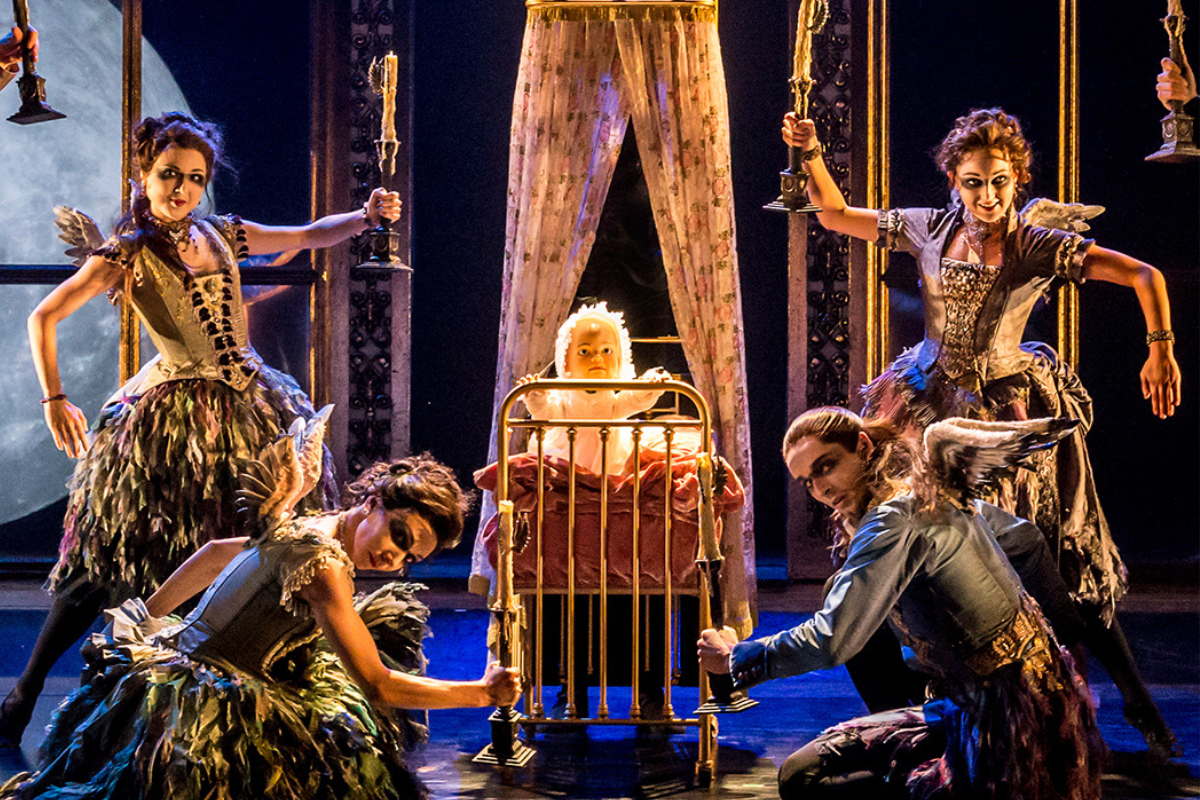 Image courtesy: Johan Persson
By David Marston

WHAT would you do for love? In this gloriously Gothic retelling of the classic fairy tale, there are much darker choices than those you might remember from the 1959 Disney film – at the time the most expensive the Californian cartoonist had ever made – and one that almost bankrupted the studio.
Here instead you have wickedly dark fairy creatures, vampires and a mixture of Gothic elements that will change the way you think about this story.
This is the 10th anniversary production of the New Adventures production from director and choreographer Sir Matthew Bourne and it remains ravishingly fresh and vibrant.
Here, a childless royal couple form a pact with dark fairy Carabosse (chilling Paris Fitzpatrick) and have a baby girl. There is something wild about her as played by wonderfully free-spirited Ashley Shaw.
As she comes of age she prefers taking off her formal boots to dance barefoot in the gardens, and has fallen for the charms of the gamekeeper (very charming Andrew Monaghan) rather than the stuffed shirts that society demands.
A great strength of Sir Matthew's productions is the clarity of story-telling which comes to the fore again here as Carabosse feels slighted by the royals and exacts her revenge – a revenge carried on by her son Caradoc (also Paris Fitzpatrick) when she is off the scene.
Yes, there's a curse place on the princess for her to die when she comes of age. Yes, that curse is softened by magical intervention. But the journey from Once Upon a Time to Happily Ever After is full of surprises. I remember my shock at the close of the first half when seeing the original production 10 years ago, and it still has the power to shock today.
Regular New Adventures designer Lez Brotherson takes us from 1890, the year Tchaikovsky launched his classic ballet on the world, right up to the present day. And we are presented with visually stunning image after stunning image as we move from candlelit palace to enchanted forest to moonlit rooms.
Just as it did a decade ago, the production launches here in Devon prior to a national tour including a Christmas and New Year residency at London's Sadler's Wells. See it here before the London crowds. If you can go, do. It is beautiful and sure to enchant you.