Is That A Bolt In Your Neck Review
Is That A Bolt In Your Neck Review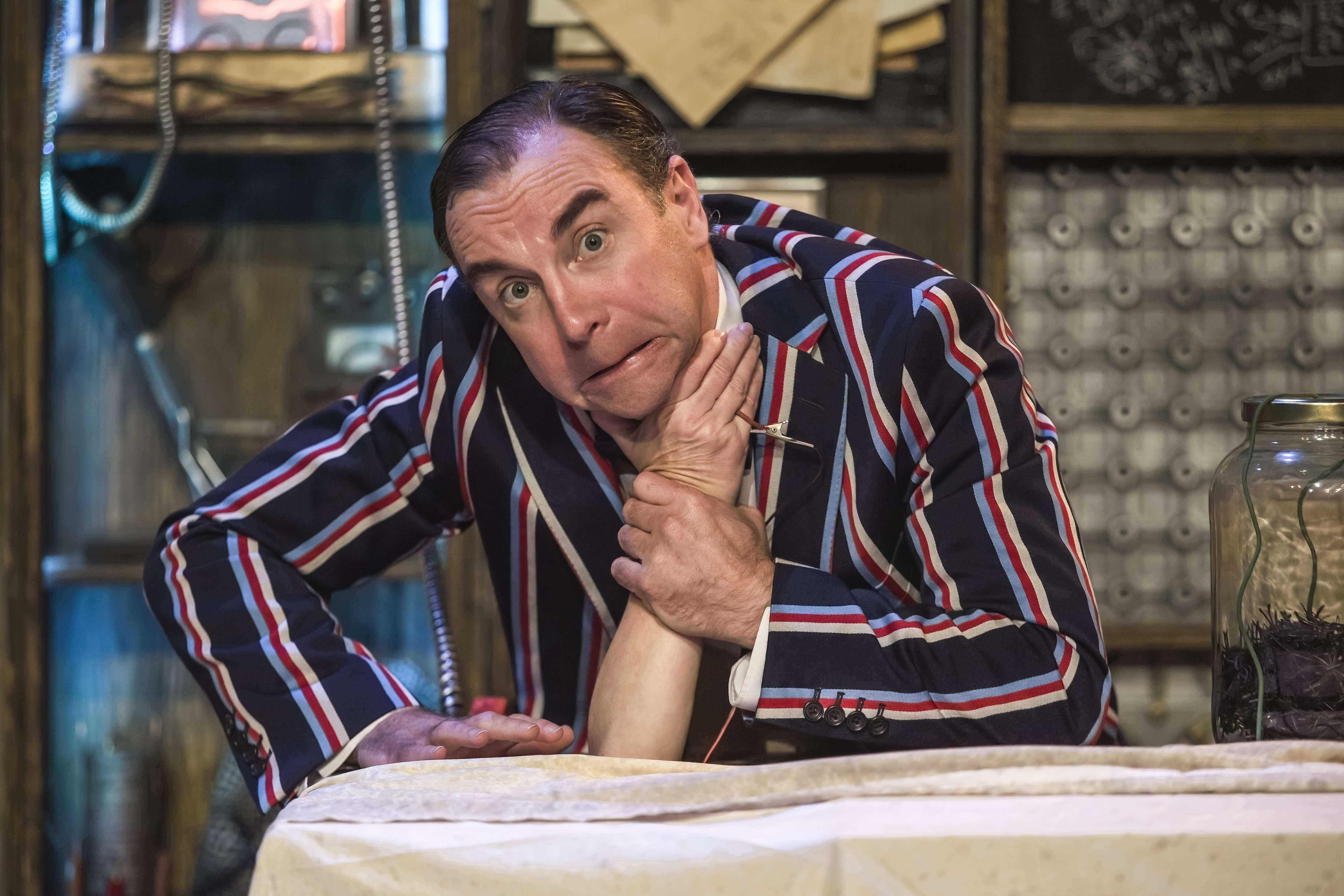 Image courtesy: Theatre Royal Plymouth
By Tom Yates

Gonzo Moose's 'Is That A Bolt In Your Neck?' is a creature of witty rhetoric, pantomime laughter and
mysterious flirtation. Abigail Anderson leads us on a journey of scientific revolution, political satire and
ingenious foreshadowing; their direction casting a picture into which Leah Fletcher and her co-stars
introduce bountiful characters, each with episodes of performance to provide.
The comedic writing lends itself to audience interaction, and with it a warmth we can sit in comfortably
as the dark and mysterious plot unravels. Join a plethora of characters as we witness local council
meetings gaining planning permission to tear castles down, a loving family trying to re-form, and the
interludes of a young brainiac, eager to prove themself.
Throughout the characters' adventures we witness the crew's intellectual transitions, utilizing clever
distractions and comedic ploys by even the most devious characters. We effortlessly transition from
castles in eastern Europe to even the most exotic places; like Cambridge.
Whilst some pauses are held for too long, and aspects of the writing being tediously repetitive, the
talented touring group and crew are accompanied by Theatre Royal Plymouth's technological
magnificence, painting a world we as an audience can gladly sit-down in. The theatre brings to life the
stormy environment, the scientific marvels and most of all the music that we occasionally embrace.
To this music, we witness Johnathan Peck's 'Dr Chekov' enthusiastically dance and perform with Leah
Fletcher's 'Anastatia,' alongside Mark Dawson, who brings to life characters of neuroticism, mystery and
even an overbearing charm.
The music and dance within this play add subtle differences to the atmosphere in the room, which are a
joy for anyone involved. Whereas some behaviour and subtext within the play may not be suitable for
younger audiences.
This comedically satisfying, wittily written, and intellectual production of 'Is That A Bolt In Your Neck?' is
fun for anyone over the age of 15 to see, and a recommendation for anyone who needs a laugh on a
winter evening.