Halwill 1 Whipton & Pinhoe 5
Halwill 1 Whipton & Pinhoe 5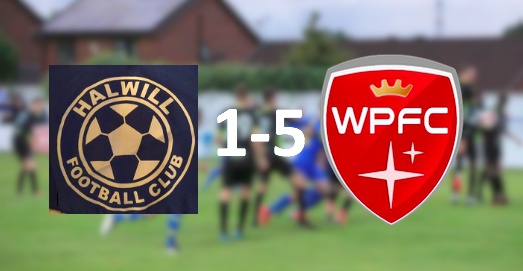 Whipton & Pinhoe continue their unbeaten start to the season with a comfortable victory away from home.
Goals for Whipton and Pinhoe scored by:
Aaron Haizelden x 2
Max Beecroft x 2
Charlie Hayward
The team stay unbeaten with a solid team performance on the road. They go again next Saturday in the cup when they travel to Clyst Valley.
Whipton and Pinhoe entered the Devon and Exeter League 3 seasons ago starting in division 8, they went the whole season unbeaten in which the secatary of the league decided they deserved to be playing higher which resulted in them being pushed up into division 4.
Playing against tougher opposition they still managed to go the whole season unbeaten, winning the league. The secatary then decided it's time again to jump a few leagues, this time taking them into division 2.
It's a fantastic achievement for the lads they have started the season on a real high, it's never easy starting the season off with 3 away matches but so far its 2 wins and 1 draw.