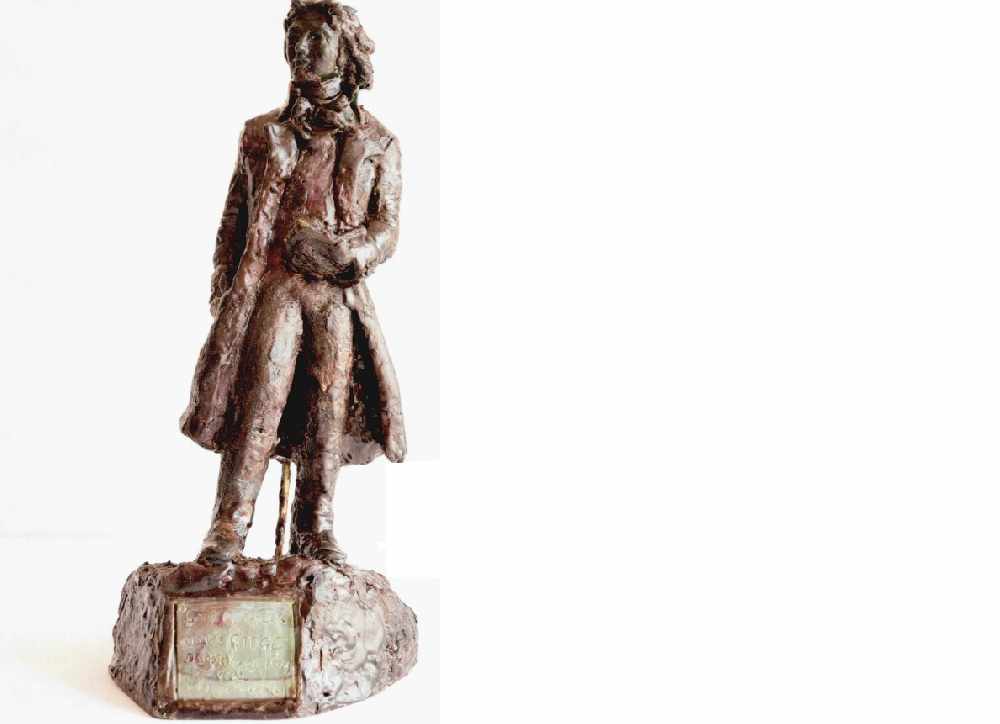 It's in honour of Ottery St Mary's famous poet
A life-size statue of Ottery St Mary's most famous poet – Samuel Taylor Coleridge – will be built in the town.
The Coleridge Memorial Trust have been granted permission by East Devon District Council planners to build a £100,000 bronze statue in honour of the poet.
The statue of the Kubla Khan poet will be built in the grounds of St Mary's Church and will be the first life-size memorial of Coleridge anywhere in the world.
The sculpture will be installed on the south side of the church, where the poet spent his youth in the grounds, and will stand on a granite plinth made out of a Devon stone.
Approving the scheme, planners said it was a fascinating and commendable project which will promote the work of Coleridge and also encourage greater numbers of visitors to explore the ancient and beautiful church.
Documents with the application submitted by Chris Wakefield, honorary secretary of the Coleridge Memorial Trust said: "The re-appearance of Samuel Taylor Coleridge in Ottery St Mary will be a cause for huge celebrations and a media jamboree.
"There has long been a wish in Ottery St Mary that the poet should be appropriately memorialised in sculptural form close to his birthplace, and the churchyard has been favoured as a preferred location."