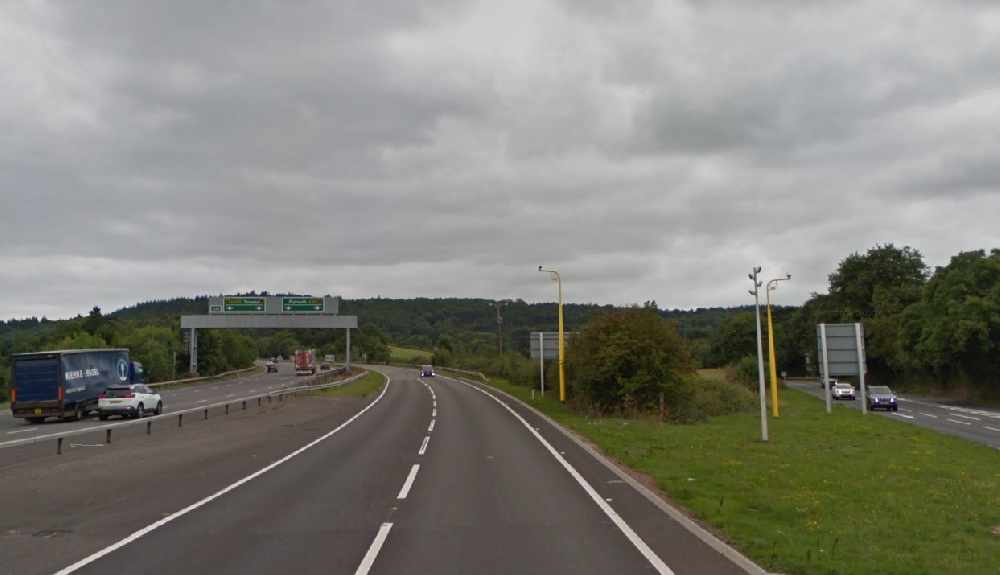 Image: Google
Cameras were installed 18 months ago.
A Freedom of Information Request submitted to Devon and Cornwall Police by the Local Democracy Reporting Service asked for details on how many drivers have been caught speeding since the cameras were installed.
The reply said that there had been 2,278 offences on the section from the A38 Haldon Hill to Wobbly Wheel Junction (Splatford Split) and 784 offences between the A380 Telegraph Hill to Wobbly Wheel Junction.
The FOI response added that all offenders would have been given the option to either attend a Speed Awareness Course, comply with a Conditional Offer of Fixed Penalty (£100 fine and 3 penalty points), or face Court Proceedings.
Offenders who are offered a Speed Awareness course however may decline the offer of a course and choose to comply with a Conditional Offer of Fixed Penalty, while others may not comply with the Conditional Offer and the matter will be processed for Court Proceedings, the FOI response added.
The speed limit along the carriageway is 70mph and the move to install cameras was supported by both Devon and Cornwall Police and Devon County Council.
Cllr Stuart Hughes, Devon County Council Cabinet Member for Highway Management, said: "Speed cameras have a positive effect in reducing collisions and injuries and the installation of these cameras will improve safety. By covering the approaches to Splatford Split, it will encourage motorists to maintain a constant speed where traffic merges."
Highways England asset delivery manager Julian Strong, had said: "We are committed to making our roads safer and to ensure a free-flowing network. Average speed cameras have been proven to be effective in getting people to moderate speed and we are taking the initiative at this location to improve safety by achieving more consistent and compliant speeds."
Initial figures revealed once the new system was activated revealed that there was an approximate 10mph reduction in speeds of most drivers compared to historic levels near the old Gatso camera site.
The Peninsula Road Safety Partnership described the new system as a 'considerable improvement' on the old spot speed static site that was on the A38, and had said: "Although the partners involved are pleased at the improvements seen, there remain a number of drivers who continue to break the limit, in some cases by significant amounts."
Since August 4, 2017, when the cameras were turned on, until January 21, 2019, when the FOI was submitted, 3,062 motorists had been caught driving faster than the 70mph speed limit for cars and 60mph for light and heavy goods vehicles.
That means that nearly six drivers a day have been caught breaking the speed limit.