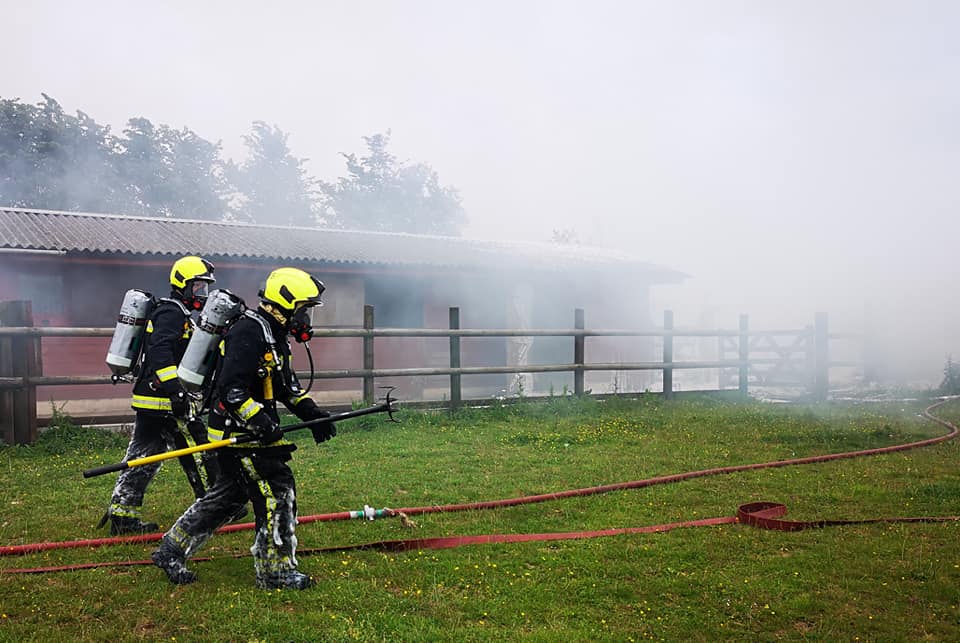 Image: Buckfastleigh Fire Station, Facebook
It's thought it was started deliberately.
Crews from across South Devon have spent the night battling a blaze involving baled hay, silage, a trailer and nearby stable block.
They were called at around 1645 yesterday (Wednesday 10th July), but have remained on the scene overnight. The farmer has been helping to move smouldering hay and silage to a nearby field to burn out.
The feed has been destroyed, along with a large trailer. The wooden stable block sustained minor damage.