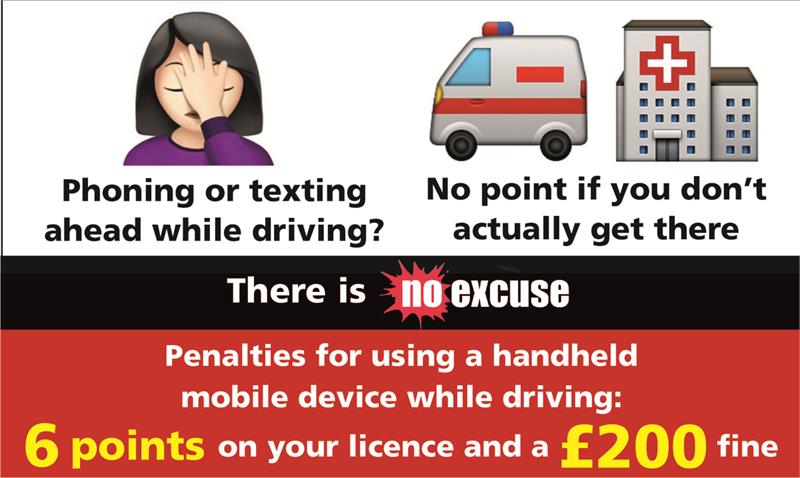 Officers carried out a 2 week crackdown last month.
The Alliance roads policing teams took part in a concentrated crackdown on drivers using mobile phones handheld while driving in Devon and Cornwall as part of a national campaign led by the National Police Chiefs Council.
Between the 15th and 28th of April, 66 drivers were caught and issued with a £200 penalty and given six points on their licence. Some drivers lost their licence because they were within their first 2 years of driving.
Inspector Peter Thomas from the Alliance Roads Policing Team said: "It has been illegal to use a hand-held phone or similar device while driving, or while stationary with the engine running, since December 2003.
"Many motorists still fail to understand that it is illegal because it is simply not possible to use a phone handheld and be in proper control of a vehicle at the same time. We've moved beyond people holding a phone to their ear while taking a call to people actually tapping away at apps. Neither the police nor the public will tolerate such behaviour."
"During the No Excuse team's operation in Plymouth, police spotters used the unique viewpoint offered by riding on the top deck of a double decker bus supplied by Plymouth Citybus. All the drivers they caught had their phones on their laps. That is handheld use of a mobile device and it is incredibly selfish and dangerous."