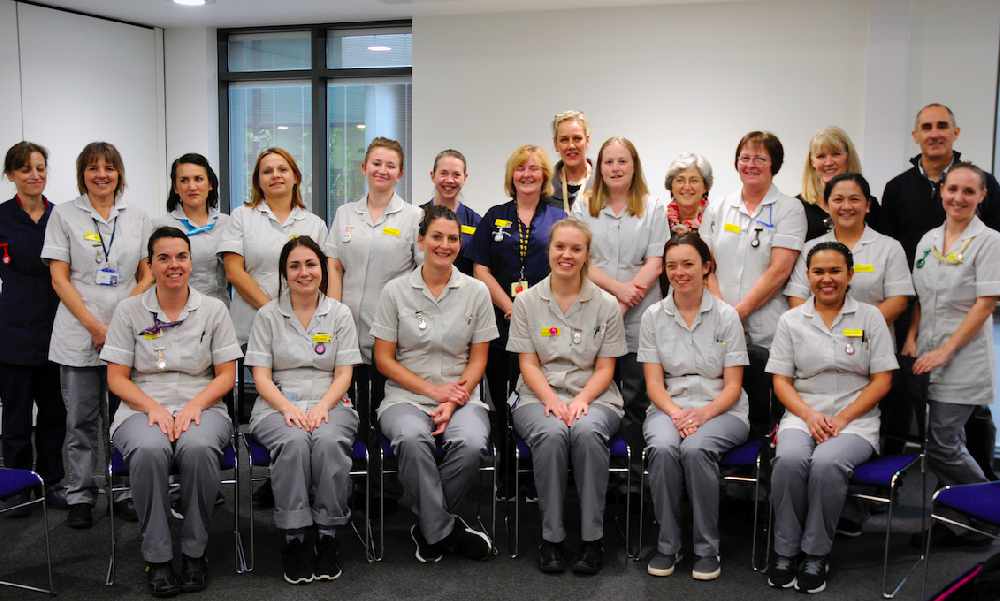 Devon's first wave of Nursing Associates set to finish training
A county-wide pilot designed to train a new generation of frontline nursing staff has proved to be a great success as its first wave of recruits near the end of their training.
Devon, which faces unique challenges attracting registered nurses due to its large rural area and shortage of supporting transport routes, is one of 11 first-wave 'nursing associate' pilot sites and the only Sustainability and Transformation Partnership (STP)-wide site selected and funded by Health Education England (HEE).
Nursing Associates will be part of the frontline clinical workforce and help to bridge the gap between health and care assistants and registered nurses. They offer a brand new and exciting entry-point into a fully registered nursing career for a range of people including existing health care assistants. Those who complete the two-year training can take a shortened nursing degree and go on to become registered nurses whilst some may prefer to continue in their Nursing Associate role, being ambassadors for future Nursing Associates.
Out of Devon's original 69 Trainee Nursing Associates who began their training in early 2017, 63 remain with the programme and will be able to apply to join the Nursing and Midwifery Council (NMC) register in early 2019.
Em Wilkinson-Brice, Deputy Chief Executive/Chief Nurse at the Royal Devon and Exeter NHS Foundation Trust, the Devon pilot's lead organisation, and Chair of the Devon STP Nursing Associate Programme Board, said: "The Nursing Associate role provides a dynamic new career pathway into nursing and it will help to strengthen and enrich the nursing skill base across Devon at a key time in the transformation of local health and social care services. In a short time they have made a really big difference to patients, their families and staff and I am looking forward to welcoming our first wave of qualified Nursing Associates following their expected formal registration next year."