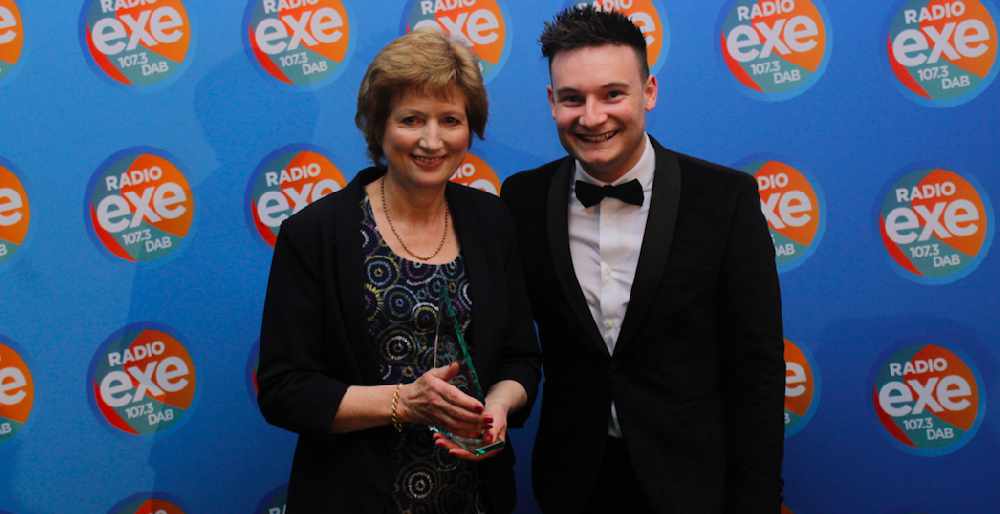 Celebrating the unsung and behind-the-scene heroes from across Devon
The Pride of Devon Awards 2019 were held at the Vice Presidents' Pavillion at the Devon County Show. 130 people gathered for the annual event, organised by Radio Exe, to recognise the outstanding community heroes from across the county. Scroll down for a full list of winners:
2019 Awards proudly sponsored by Bicton College

Listen to a few of the winners, on this special podcast hosted by Anna Byles:
​​​​​​​
Grandparent of the Year: Caroline Heard
Sponsored by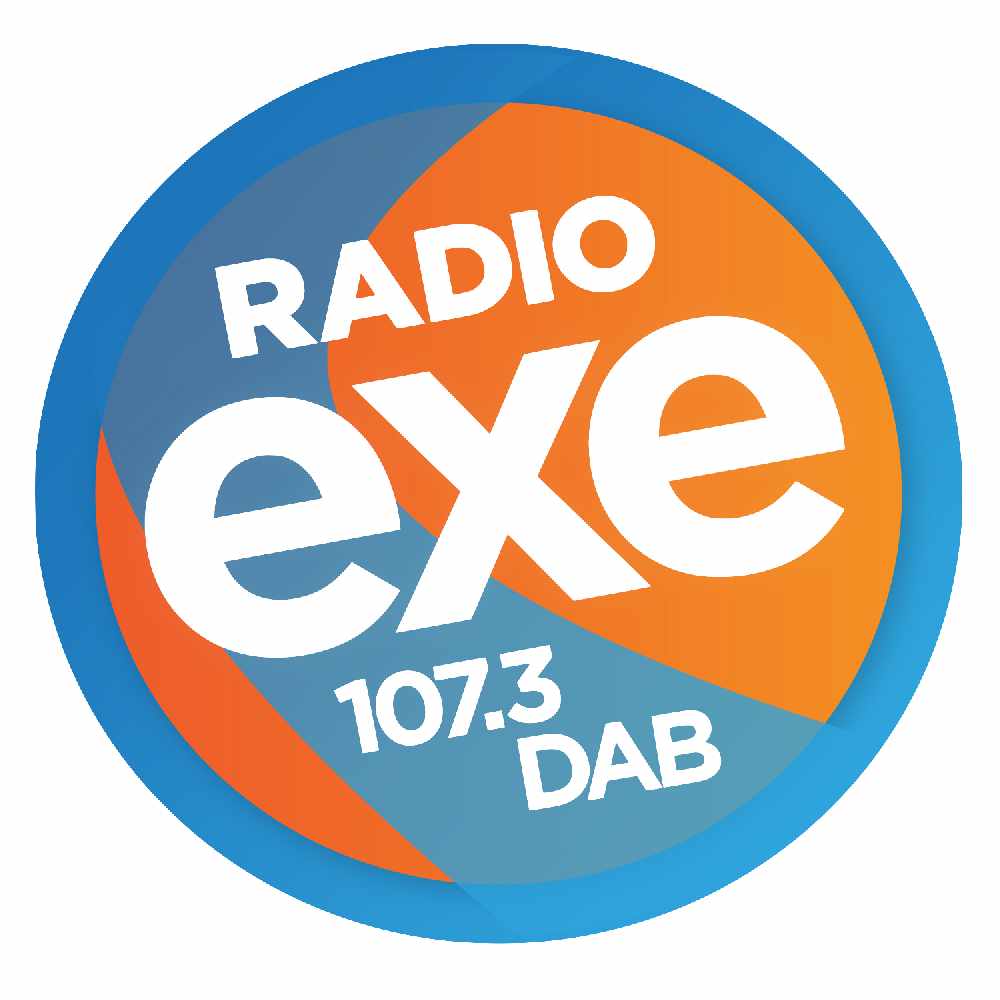 Nominated by her daughter Sharon Foxwell
Caroline is quiet, unassuming and very busy, with a farm to look after – and four lovely grandchildren. The youngest, four-year-old Polly lives with a rare and drug-resistant form of epilepsy that doesn't respond to medication - she can have multiple seizures a day - and has a learning disability. As well as medication, Polly is on a medical ketogenic diet (requiring ingredients of every meal to be weighed), she also recently had neurosurgery.
Caroline is a huge support to Polly and the family, looking after her after school each week, having her to stay on the farm, handling medications, mastering the diet and attending hospital appointments. Caroline whips up keto meals for the freezer to order and supports the family weekly, and the two of them have a magnificent grandparent-grandchild bond.
Sharon says: "I can't imagine how life would be without mum's unwavering support. I'm not quite sure how she does it, she may just be magic!"
The judges said: "A unanimous decision. Caroline's even taken ketogenic cookery lessons so she can make meals for Polly."
Volunteer of the Year: Matt Booker.
Sponsored by Good Deal for Devon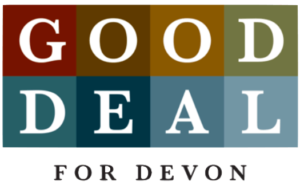 Nominated by his manager, Julie Williams
For many people, coming out of hospital can be as daunting as going in. But not if Matt Booker can help it. Matt's a volunteer for Neighbourhood Friends which supports vulnerable people after a stay at the Royal Devon and Exeter Hospital. Initially involved with a 'cook and chat' project, Matt's uses his skills as a chef to help people improve their cooking skills.
He's gone much further too; checking that people have enough food in and doing a bit of shopping when not. He delivers medical equipment and supplies. He drops by to see people in the evenings or at weekends. He's befriended the lonely as well as helped the sick. Unfortunately owing to his own health, Matt's unable to work full time, but he has crafted a fulfilling role as a volunteer.
Julie Williams says: "Neighbourhood Friends wouldn't be able to deliver this level of service without him."
The judges said: "He's expanded his role to benefit people who need extra help, taught life skills to people who can benefit from them and been a friend to those who need company"
Carer of the Year: Caylin-Ora Elen Doreen
Sponsored by Burton Homecare


Nominated by her mum, Kate Williams
Ten-year-old Caylin is a special girl who's got a lot on her plate. Not only has just she completed her SATs and about to make the move to secondary school, she's a carer for dad Alek and mum Kate.
Mum and dad's health issues are many and complicated. Double amputee Alek has a range of conditions which have led to stroke and heart attacks. Caylin's been caring for him since she was two. And Kate suffers arthritis, fibromyalgia, chronic fatigue and Raynaud's disease. Even a holiday didn't go to plan, and left Kate hospitalised with paralysis in her limbs. Step in Caylin, lifting and carrying, helping to dress and cook, or tend to wounds. She's been officially recognised as a carer since she was four years old. She's a miracle girl with parents who adore her.
Kate says: "Not only does Caylin care for us, she's thriving in school and helps other people in the community too."
The judges said: "What extraordinary devotion. What will this young lady achieve at 20 if she can do all this at 10?"
Parent of the Year: Susan Buckland.
Sponsored by Honest Truth


Nominated by Laura Buckland
After bringing up one family, Susan Buckland took on the next generation, in the form of granddaughter Laura, whose own mother was unable to care for her. It wasn't an easy journey: the process meant lengthy meetings and court hearings and to ensure Laura could live with her grandparents.
Now 23, Laura has a son of her own, so Susan is a great-gran, and embraced the new generation of the Buckland family until Laura could get a place of her own. Although she is a mum, gran and great-gran, she's been parenting for decades; longer than most mothers, all at the same time as caring for husband Brian, who has a disability.
Laura says: "She's a wonderful woman who always puts everyone before herself."
The judges said: "It's a story of love and care through four generations."
Child of Achievement: Sophie Groves
Sponsored by Kiddi Caru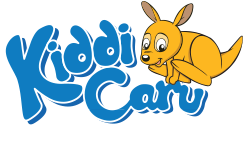 Nominated by her grandmother, Rosemary Hilditch
Going up to secondary school is daunting for most 11-year-olds, but especially so when you're a quieter child who lacks a bit of confidence and has some difficulties making friends. So it could have been for Sophie, who makes the landmark move this September, had she not embarked on a 'Year of Confidence', packed with activities initiated by mum Sarah. Sophie's been to the local radio station, to the local paper, joined a photography club and had tea with the Lord Mayor.
Rosemary says: "She hasn't got her first-choice school, but she's accepted this philosophically rather than letting it derail her. We're so proud."
The judges said: "Sophie's Year of Confidence is a truly inspiring idea which we feel could also help other children."
Young Employee or Apprentice: Kayla McDonald
Sponsored by One Voice Media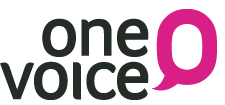 Nominated by Laura Cornick, Exeter College
You might think that not doing so well in GCSEs would put a dampener on your progress, but it hasn't turned out that way for Kayla McDonald. After signing up for a Level 2 course in health and social care, Kayla found herself at Passmore Care Services for a work placement. So impressed with her that she was offered a job and now, at just 21, is assistant manager.
Kayla's overcome her difficult start in life. Coming out of foster care to live independently, she now supports family members who have additional needs and is about to jump to a Level 5 diploma in leadership for health and social care.
Laura says: "Kayla has overcome everything that life has thrown at her and she continues to do so with a smile on her face."
The judges said: "Not only has Michaella overcome adversity, she's committed to improving the lives of the people she cares for."
Military Contribution Award: Tracie Pickett
Sponsored by Solve IT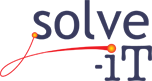 Nominated by Little Troopers
Tracie Pickett's father served in the Royal Marines for 22 years and she was determined that a military life wasn't for her. But the attraction of the services became more attuned when her best friend signed up for the RAF, and Tracie followed suit. She's served now for more than a decade, including two tours of Afghanistan, both a Kandahar and Camp Bastion, where her growing expertise in biometric evidence helped bring combatants to justice.
With husband Jay still deploying to the world's hotspots, she now recruits for the RAF whilst bringing up two young sons and contributes to the military in other ways. She has just completed her first London marathon and has raised thousands of pounds for two charities that she wants to enjoy a higher profile: Little Troopers, which supports children whose parents are in the services and Little Hearts Matter, which is supporting an Exeter youngster born with just half a heart.
Teacher of the Year: Kirstin Williams
Sponsored by Elite Training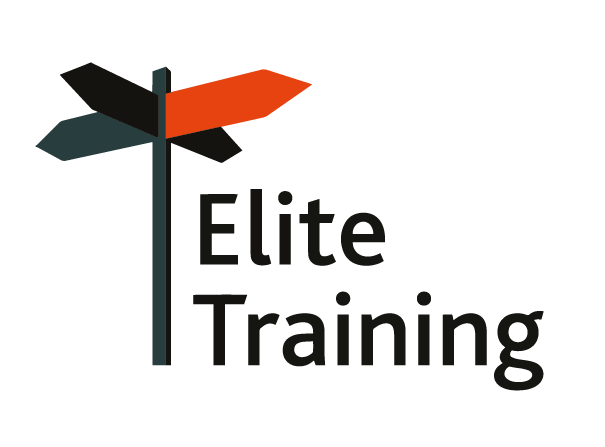 Nominated by Rebecca Cornish
Whipton Barton Infants School has a new purpose-built nursery, together with a transformed older building and now takes children from the age of two. But schools are not really about buildings; they're about people, and teacher Kirstin Williams has, in the words of mum Rebecca Cornish, turned things around. Beyond teaching, she has invested time overseeing the rejuvenation and has put together a brilliant team of staff.
Where once the school had low numbers of eager joiners, Whipton Barton now has four full nursery classes and a waiting list. Young children love Mrs Williams and their nursey school and it is now a pivotal part of the community.
Rebecca Cornish says: "My son really misses nursery and frequently asks to go back."
The judges said: "Kirstin goes above and beyond a teacher's job description, engages with apprentices and has helped craft the new facilities."
Community Contribution Award: Joanne Carpenter
Sponsored by Corfton Holidays


Nominated by a cast of thousands
When Joanne Carpenter swapped her career for being a mum, everything felts new, scary and difficult. Lonely too. Together with her friend Val, experiencing similar feelings, they discussed setting up a social group for parents, backed by an online forum. Active Parents Tiverton is the result, and it's gone down a storm locally.
The Facebook group helps mums and dads plan activities, ideally free or inexpensively, for young ones under five. The Friday meetings at Riverside Hall are packed with parents and little ones. People are signposted to other services that can help them. A reward card scheme has been launched. As council services have felt the trim of austerity, Active Parents in Tiverton has thrived and Pride of Devon received scores of nominations for Joanne.
The nominators said: "She's the most selfless person I know." "She has a true community spirit." She helped me keep my sanity when my child was small!"
The judges said: "By the huge number of nominations for Joanne, she's evidently much-loved and supported. She's done much for parents and children in Tiverton."
Environmental Award: Simon Bates and Jon Freeman
Sponsored by Coastal Recycling


Nominated by Claire Longhurst
Simon and Jon are project manager and project officer for the Great Trees in the Clyst Valley Project, which helps people in that area learn about trees, as well as plant them.
Like many areas in Devon, towns and villages around the Clyst Valley have been growing. But as well as the positive benefits from new housing, the developments can have a negative environmental impact: more people, more vehicles, more carbon emissions. The Clyst Valley project encourages people of all ages to mitigate that impact, with a newly created woodland and footpath. Simon and Jon have encouraged volunteers to plant 2,200 native trees and hedgerow plants, which will grow over the years and become a landmark in the Clyst Valley.
Claire Longhurst says: "Without Simon's vision and Jon's hard work, this would not have happened."
The judges said: "This intriguing scheme, which has brought together people spanning the generations, will have a lasting legacy and a direct benefit to the Clyst Valley."
Community Sport Award: Kate Gerrard
Sponsored by Mi-space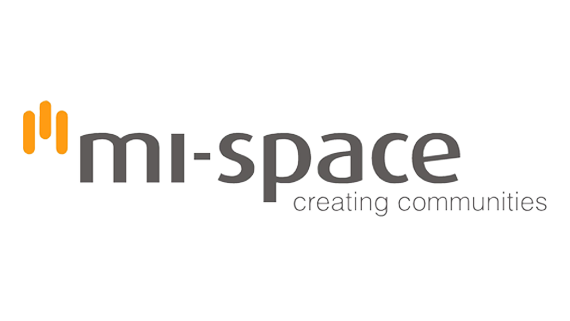 Nominated by Stephanie Munday
Kate teaches juniors and adults roller derby: a fast-moving sport on skates. At Exeter Roller Derby, she has introduced young players from a former club, coached them to greater confidence and has begun to sign them up for competitive matches. The club is growing as skaters spread the word about the sport and bring new members along.
Kate, who has recently become a Devon Girls Can ambassador, insists on a can-do attitude. Not everything is easy for her; in recent years she has developed rheumatoid arthritis, but that's spurred her on too. She encourages those of all abilities, including people with learning or physical disabilities, to have a go at roller derby. And when she isn't teaching roller derby, Kate's running her skating shop, Momma Trucker Skates on Cowick Street, Exeter.
Stephanie says: "Kate has yet to meet a student she can't teach, and her teams are more of a family than a club."
The judges said: "Her passion and drive have led to a positive impact on the community, her skating club and her students"
Neighbour of the Year: Jake Huntley
Sponsored by Tamar Security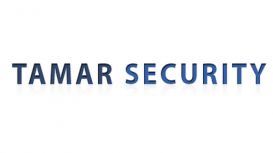 Nominated by Andy Stokes
As Devon pensioner Marilyn Rice was brushing her teeth one morning, a gas blast ripped through her Buckfastleigh bungalow, destroying much of it and leaving her seriously injured. Most people run away from explosions, as a natural instinct. But neighbour Jake Huntley defied such instinct and rushed in to help. Heading barefoot from his own bed, he headed towards the danger and as the sound of hissing gas continued freed Marilyn from the wreckage.
Ariel images showed that little remained of the bungalow. Neighbouring homes were also severely affected. Miraculously no one lost their life. Jake's response, immediate and selfless, proved commendable and heroic.
Andy Stokes says: "There is no nobler thing you can do for a neighbour than risk your life to ensure their safety."
The judges said: "With no hesitation, Jake showed extraordinary bravery to save his neighbour."
Special Recognition Award: Chris Martin
Sponsored by Exeter Live Better


Nominated by shedloads of people
It's difficult for many men to express their feelings, which means when depression strikes, it can be dangerous. In Newton Abbot, there's a place to go and someone there to listen: Chris Martin, who's set up a branch of a national organisation called Andy's ManClub at Liaise Bistro on Mondays.
Chris supports people who are struggling to cope, who's mental health is fragile, and for whom dark thoughts may be just underneath the surface. One in four men suffer such issues at some point. From a small group in Teignmouth, Chris, who has specialised in suicide prevention, has now established a lively weekly group in Newton Abbot which has been described as a safe space for men to meet and support one another.
Various nominators wrote: "There's no-one I'd sooner have alongside if I were in a tight spot." "He has done all this in his own time and so many men are benefitting." "He's a true local hero."
The judges said: "The volume of applications naming Chris is incredible. He has inspired and touched so many."
Lifetime Achievement Award: Rachel and Tony Coaker
Sponsored by Bicton College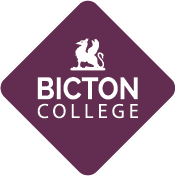 Nominated by Richard Haigh
When Rachel and Tony Coaker fell in love more than 60 years ago, it began a lifetime's partnership in which they have given as much to their Devon community as they have to one another. Through the decades they have played an active part in Rattery life, maintaining the fabric of the parish church, organising carol singing, serving on local councils, making teas at the garden show, helping with the harvest support. But something bigger too.
Rattery now has an amazing village hall, the centre of community life. As self-build project, Rachel and Tony, along with son Neil, worked tirelessly, not just cajoling local people to volunteering on the build, but fundraising, applying for grants, getting planning permission. Once open, the work has only just begun; there are events to organise or participate in. The couple have been an active part of Rattery life seemingly forever.
Richard Haigh says: "They are so well loved and respected by us all and have received formal recognition for their exceptional service."
The judges said: "Villages need people like Rachel and Tony; real, practical people with commitment and love."