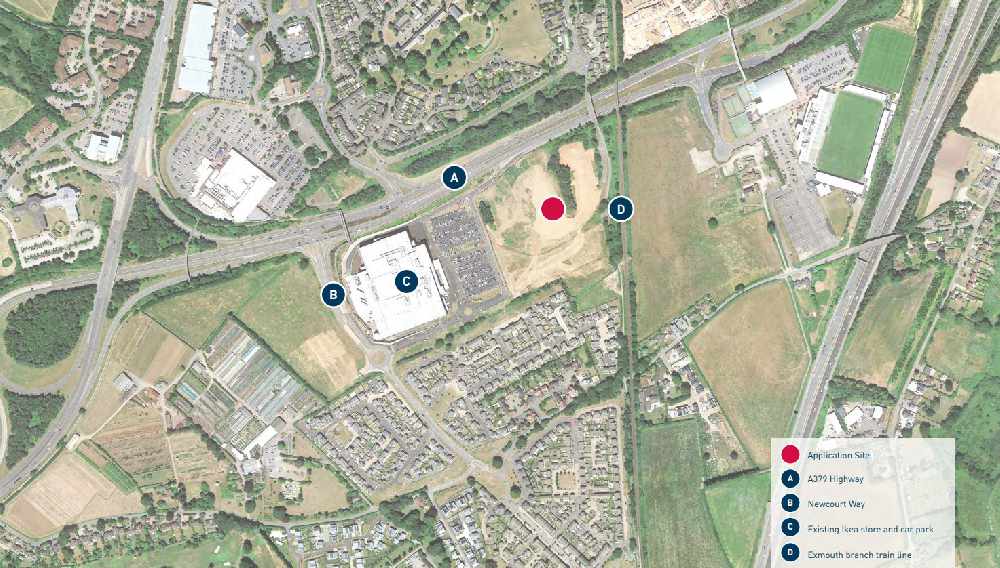 Developer wants to build 200 homes
Developers have appealed after Exeter City Council turned down plans for 200 new homes next to Ikea.
A statement in 2019 by PCL Planning on behalf of Bovis Homes said it will create housing choice and new amenity spaces, while improving public access in the Newcourt area of the city.
In December 2020, officers refused the application, but the developers have now appealed, meaning a planning inquiry will take place.
When the scheme was submitted, developers had said: "The site has good accessibility to a range of services, facilities and jobs. The benefit of the proposed development is the delivery of market and affordable homes for which there is a demonstrable need."
Council planners gave six reasons why the plans were rejected:
the public open space area was inadequate in size and inappropriately located
the multi-use games was unsuitably located
there was an insufficient buffer for residents along western and northern boundary resulting in an unacceptable relationship with the Ikea car park and highway
the layout was dominated by private car parking causing an adverse impact on the character and appearance of the area and detrimental to the quality of residential amenity for future residents
there was an incongruous relationship of the proposed dwellings with neighbouring properties detrimental to existing resident's amenities
insufficient landscaping and focal points within the layout to create a sense of place and legibility.