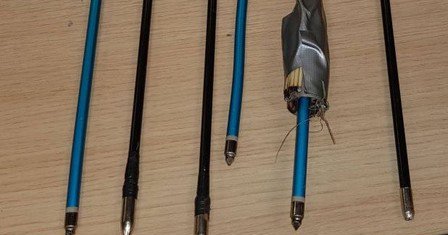 Police in Paignton are investigating after a number of arrows were found around the site of a local primary school.
They also found that several young flightless seagulls had been killed nearby - but not by the arrows - they think nests were kicked off the rooftop of the school while it was closed last weekend.
They're asking anyone with information to come forward particularly those in the area near the Foxhole community centre.