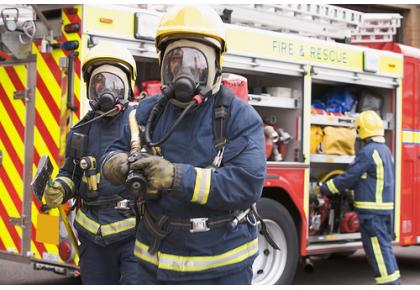 Despite lockdown, fire crews busy
As if the emergency services don't have enough on their plate, mindless idiots are still having what no doubt they would see as fun.
On Thursday a car which was deliberately set on fire outside a property in Plymouth that quickly spread to a nearby shed. That took two fire crews a couple of hours to deal with - with the situation complicated because of gas cylinders stored in the shed. Luckily these were safely cooled by the fire team. Damage was extensive but fortunately there were no casualties. That started around one in the morning.
Just after 5am on Saturday morning, crews were called to the A382 at Moretonhampstead where a car was well ablaze. It's been totally destroyed by an arsonist. Up early, or staying up late - some people still have time to go out and set fire to cars.
And it was the second time in 24 hours that fire teams were in action at Moretonhampstead. A blaze on Good Friday in Ford Street turned out to have started accidentally. It ignited in a caravan and spread to a nearby property. The caravan's totally destroyed and half the property is damaged too. Fire crews from Bovey Tracey and Chagford attended that one.
The cause of a large fire in South Devon on Good Friday isn't known, but also involved caravans. Initially three mobile homes were involved, but in the end four have been destroyed at a remote location Near East Allington in South Devon that spread to a nearby hedgerow. Four fire pumps sorted that out, but it took much of the afternoon. Gas cylinders were close by too.
With the weather set to be mild and sunny, combined with the lockdown restrictions, Devon and Somerset Fire and Rescue say they're facing additional pressures and challenges. Firefighters have had to attend an increasing number of call-outs to bonfires over the last two weeks. They're appealing for people not to light bonfires; to consider composting as an alternative where possible for garden waste, and to check that smoke alarms are working.
Laura Pratt, community safety prevention manager for the service, says: "We are urging everyone to be more aware of the demands on fire services and the additional fire risks that so much time at home can bring, and to take steps to protect yourself and your family."