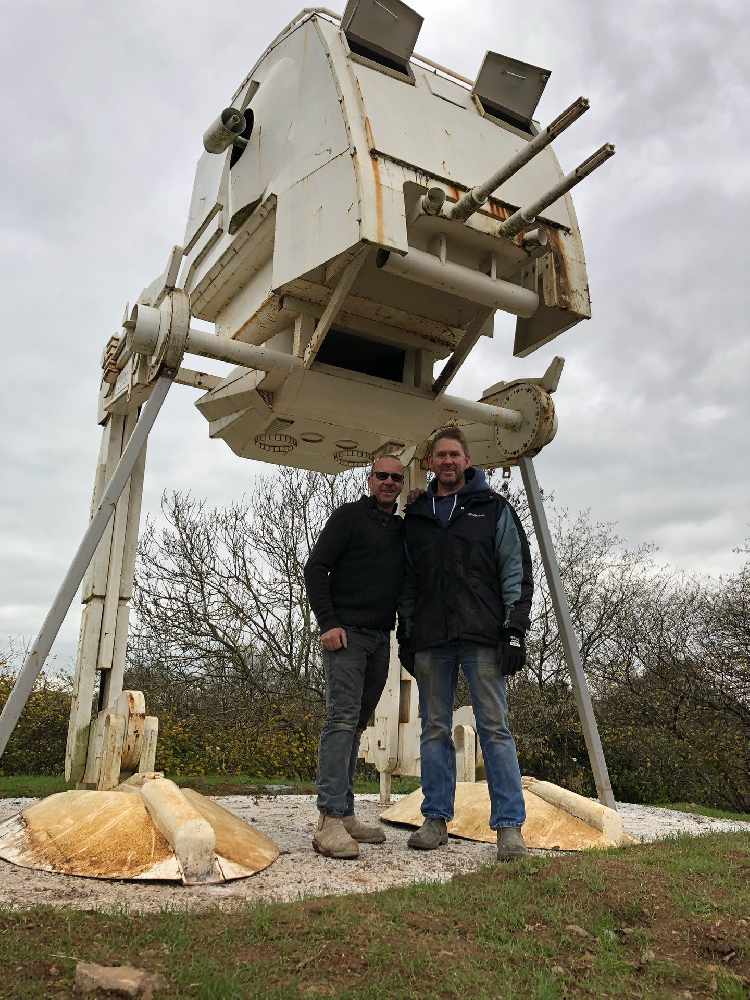 Credit: APEX NEWS & PICTURES
The man responsible for a giant Star Wars model beside the A38 in South Devon says he will get planning permission so it can stay there. 

Paul Parker put it there to promote the town of Ashburton. But Teignbridge Council have given him 21 days to get consent - or remove it.
An online petition to keep it has now got around 1300 signatures.
A spokesperson for the council say an enforcement notice hasn't been issued, but they've given written advice to Mr Parker.