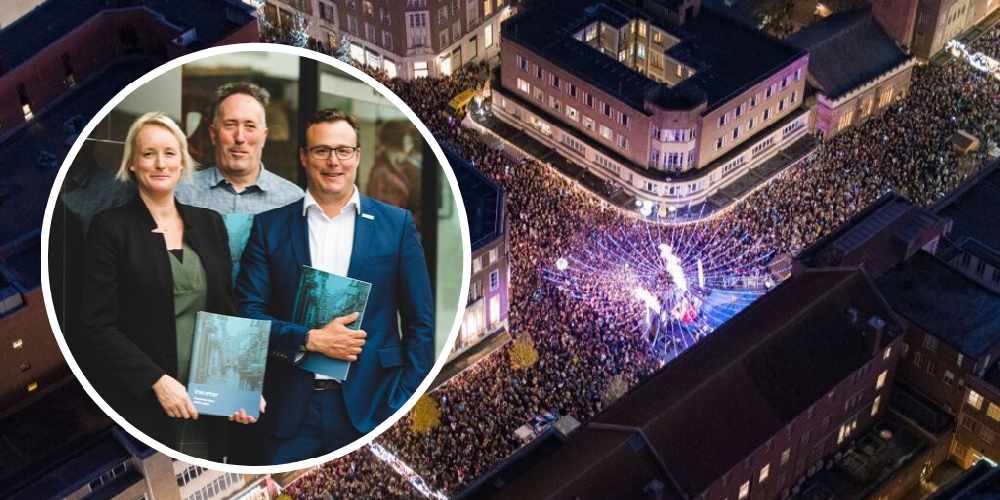 Ann Hunter, InExeter Manager, Patrick Cunningham, InExeter Chairman, Jon-Paul Hedge, Exeter City Council
Exeter's city centre traders are being asked to support a five-year extension to marketing the area.
The BID project - the Business Improvement District - has run since 2015 and raises about half a million pounds a year from a tax paid by companies in the central area.
The organisers say it's been a success in marketing the city and paying for attractions, like the Christmas lights.