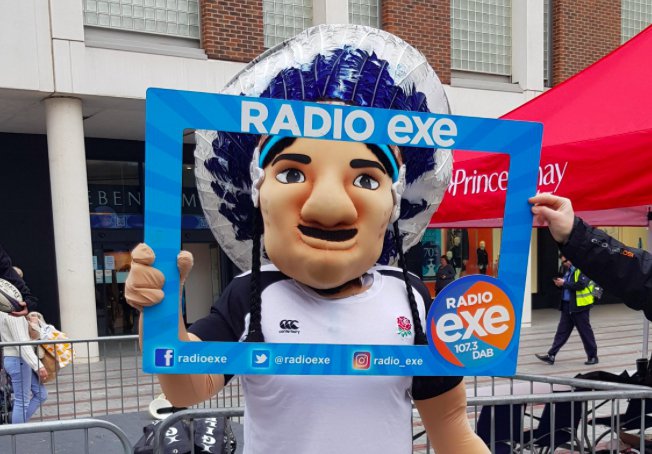 Exeter Chiefs to consider rebrand
The board of Exeter Chiefs is to meet on Wednesday to discuss a possible rebranding that could see them remove references to native Americans, including feathered headdresses and tomahawk chops. If the big wigs agree with people who've put their name to a petition, Big Chief's days could be numbered.
Exeter Rugby Club adopted the Chiefs name in 1999, but it's the native American imagery that upsets some people, including some indigenous tribes who feel the references are offensive to their culture.
Following heightened awareness of the Black Lives Matter movement this summer, calls for the Chiefs to rebrand have returned. A petition organised by Chief fans concerned about the Lins and calling for a rebrand has gathered more than 3,500 signatures, although two more petitions appealing for the club to ignore the requests have also gathered support.
In the US, American football team the Washington Redskins have wasted little time abandoning similar ethnic references. After pressure from fans and, in particular, high-profile sponsors threatening to withdraw support, they're now known as the Washington Football Team. Here the Chiefs used to be called Exeter Rugby Club, a reference that is still on players' shirts.
The organisers of the Exeter Chiefs petition for the rebranding says: "The stylised Native American Chief on the club's crest, the 'Big Chief' mascot, the headdresses and tomahawks adorning the supporters, and the 'Tomahawk Chop' chant are all examples of cultural appropriation of the Native American peoples who were all but wiped out by white European settlers and who still suffer extreme examples of racial prejudice today, across the world.
"The club doesn't even need to change its name. Exeter Chiefs could refer to the Celtic Chiefs who inhabited the city and contributed to its rich and diverse history. It is the imagery that must change." They say the club can benefit from changing the branding from American imagery to British branding, without a name change, and earn money from rebranding and merchandising opportunities too."