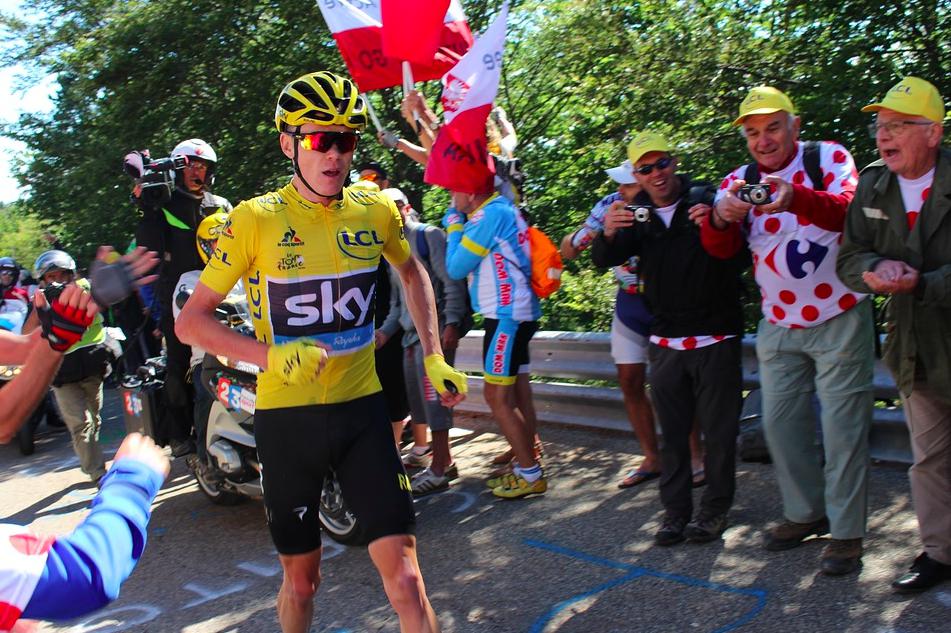 Chris Froome
Stage Two starts in Cranbrook
Chris is considered the leading Grand Tour rider of his generation, holding three Grand Tour winners' jerseys at the same time since Bernard Hinault in the 1980s.
Stage Two of the Tour of Britain starts in Cranbrook, East Devon, and covers 174km (108miles) of stunning countryside across East Devon, Mid Devon and North Devon before finishing in the historic estuary town of Barnstaple.
On Monday September 3rd, the stage is being hosted by Devon County Council and supported by East Devon District Council, Teignbridge District Council and working with Cranbrook Town Council and Barnstaple Town Council.
Councillor Stuart Hughes, Devon County Council's Cabinet Member for Highways, said: "It's fantastic news that this Tour of Britain will see the biggest names in cycling like Froome compete.
"The fact that the Tour regularly attracts the biggest names in world cycling demonstrates the global stature of the competition.
"I'm sure everyone will be delighted to welcome Chris and Geraint to Devon. With both of them racing through our county we can expect plenty of visitors and an excellent turnout right across Devon again – which is great news for the local economy. "