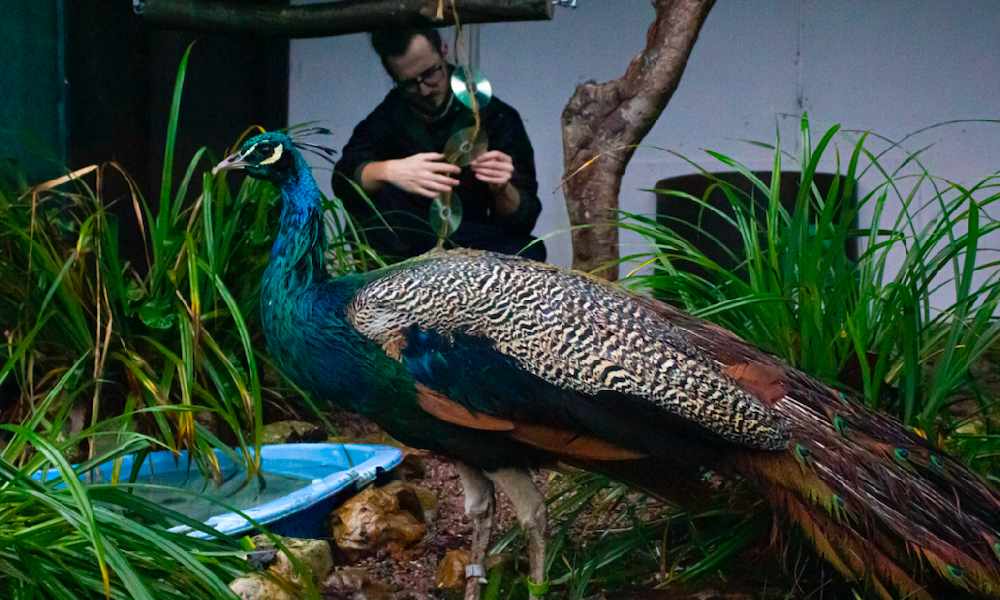 East Devon birds in lockdown
Attempts to stop fowl at an East Devon conservation attraction suffering during lockdown have been initiated by Wildwood Escot.
The charity's taken steps to protect the mental health of their peafowl and other animals, who are said to be missing the attention they receive from visitors. The birds need entertaining in order to divert their attention and provide stimulation.
Keepers are encouraging natural foraging behaviours by scattering feed among the substrate of the aviaries. Swinging perches mimic tree branches in the wild and provide a challenge and a bit of moderate exercise and tasty fresh lettuces will be suspended on string for the birds to catch.
Senior keeper Ben Gregory said: "The peacocks are naturally very curious, often exploring and interacting with novel objects in their environment. By introducing a selection of interesting enrichment tools like a CD mobile, we can be sure they'll stay engaged and alert, all the while having lots of fun."
While wildlife parks and zoos around the country have been forced to shut, their important conservation work cannot do the same. Wildwood Escot works to preserve and project British wildlife species through vital efforts of breeding, releasing and caring for endangered native species such as the hazel dormouse and red squirrel.